Demolishes Control House
Total Demolition, Excavation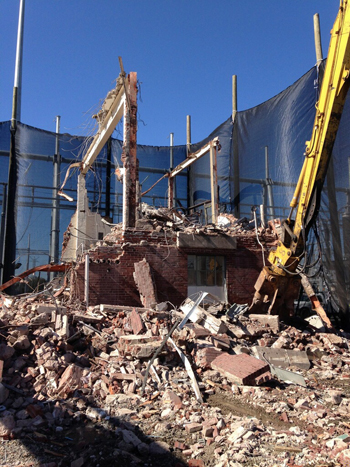 R. Baker & Son was tasked with performing a total demolition project of a 3-story control house that was immediately adjacent to an active high-voltage electrical transmission station. Housed within the substation were dry-type transformers, overhead transmission lines, high-voltage air switches, and PLC control cabinets. Shutting down the electrical substation was not an option, as it would have effected many electrical grids throughout the area. R. Baker & Son had to protect the substation and prevent debris and dust from entering the area while performing the demolition project safely and effectively.
R. Baker's first course of action was to erect a tall safety barrier between the three-story total demolition project and the substation. Sturdy fine-mesh fencing material supported by fifty-foot telephone poles installed at twenty-five foot intervals surrounded most of the worksite to block debris from infiltrating the substation. The netting was secured to the poles using braided cable pulled taut. Once the fence had been completed and verified for safety, a Komatsu PC450 high-reach excavator was used to carefully take down the building. The critical electrical substation was monitored before, during, and after the total demolition of the building. Cat front end loaders were used in tandem with water misting fans during cleanup to control dust from escaping the work area, and wind and weather conditions were carefully monitored.
The client was highly satisfied with the results of R. Baker & Son's innovative solution, so much so that the client has made protective screening a requirement when working near critical electrical substations.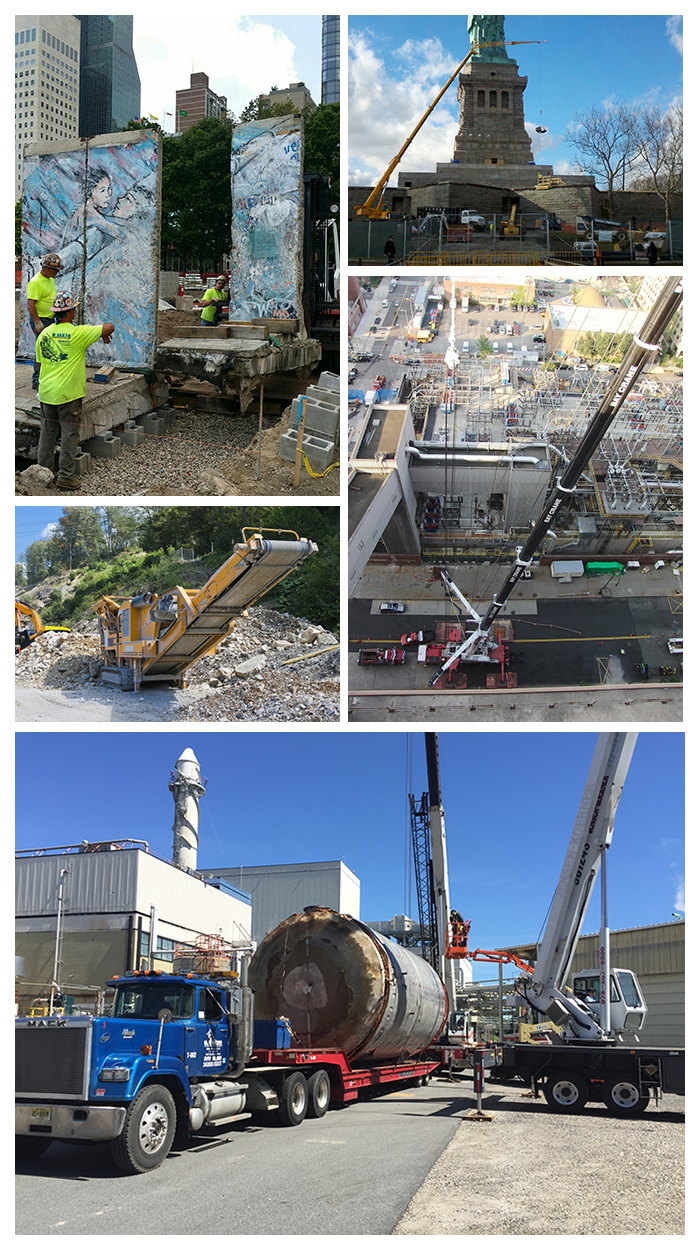 Decommissioning
Demolition Contractors in New York
Environmental Services
Investment Recovery
Plant Relocation
Selective Demolition
Trucking / Warehousing
Curtain Wall
Demolition Contractors in New Jersey
Dismantling
Interior Demolition
Plant and Machinery Movers
Rigging
Total Demolition
Wrecking / Razing