Schering Plough-S11
Complicated Interior Demolition
R. Baker & Son completed a very technical interior demolition project for Schering Plough. The complexity of the interior demolition of the post-stressed interstitial flooring required an engineered plan. To execute the interior demolition R. Baker & Son located and isolated the post-stressed cabling, then supported the floor from below with jacking systems to support the section of flooring prior to the commencement of demolition activities.
Other interior demolition and dismantling activities included the removal of walls, ductwork, process equipment and interior structures from floor to ceiling. Interior demolition contractor services were done by manual means as well as through the use of robotic demolition machines.
In this photo Baker utilized mini excavators equipped with grapples to support the efforts to perform the concrete demolition. Prior to demo activities the structure was expertly analyzed and a site specific safety plan was prepared and shared with the entire crew. The project was approached with the utmost concern for environmental compliance and employee and client safety.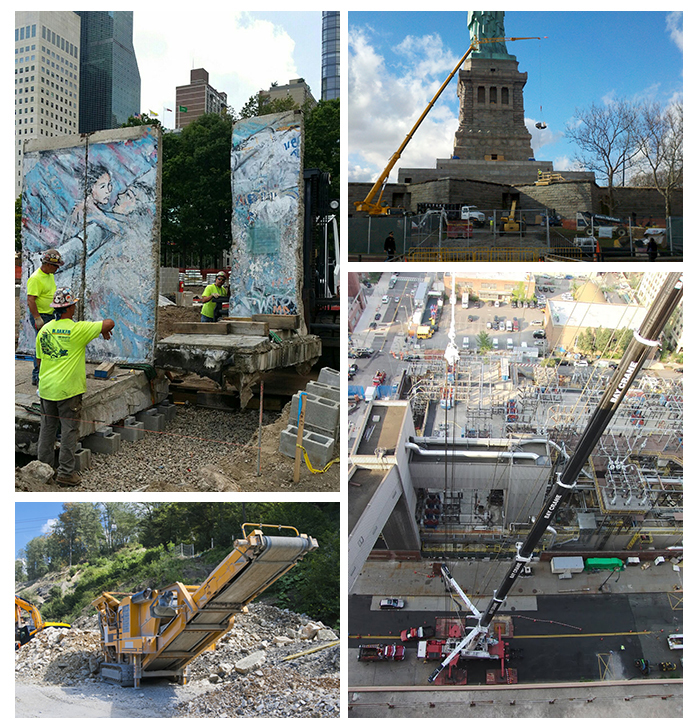 Decommissioning
Demolition Contractors in New York
Environmental Services
Investment Recovery
Plant Relocation
Selective Demolition
Trucking / Warehousing
Curtain Wall
Demolition Contractors in New Jersey
Dismantling
Interior Demolition
Plant and Machinery Movers
Rigging
Total Demolition
Wrecking / Razing