DSM Nutritional Products, Inc.
Rigging, Dismantling, Demolition, Investment Recovery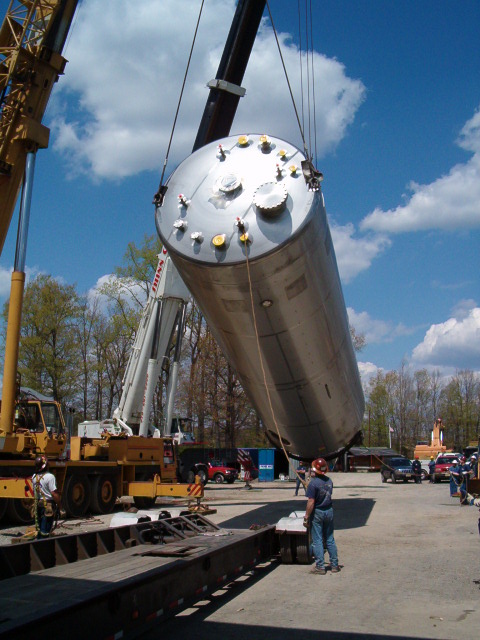 R. Baker & Son provided a complete turn-key service package to Dutch Specality Materials Nutritional for the closure and dismantling of a large chemical building, associated tank farm and a cooling tower.
The project consisted of the rigging, dismantling and removal of production equipment, including thermal oxidizer waste incinerators, 5,000 gallon glass steel vessels, stainless steel vessels, titanium vessels, dryers - conical, pan, tray and filtered dryers, filters - plate and frame, plate leaf, spinning disc, chillers, centerfuges, distillation columns; and specialty equipment including wiped film evaparator, distributed controlled hardware along with warehouses, storage areas, laboratories space and office space.
Prior to dismantling and rigging, all surplus equipment was spark tested, triple rinsed and made ready for resale and relocation by R. Baker & Son. Proceeds from the resale of equipment were credited back to DSM Nutrional Products, Inc. After the dismantling and rigging of old equipment was complete, R. Baker & Son performed installation of new ARA system including Panavus tank, pumps, and reactors with agitators. R. Baker & Son also fabricated and erected 200 tons of roof top support steel.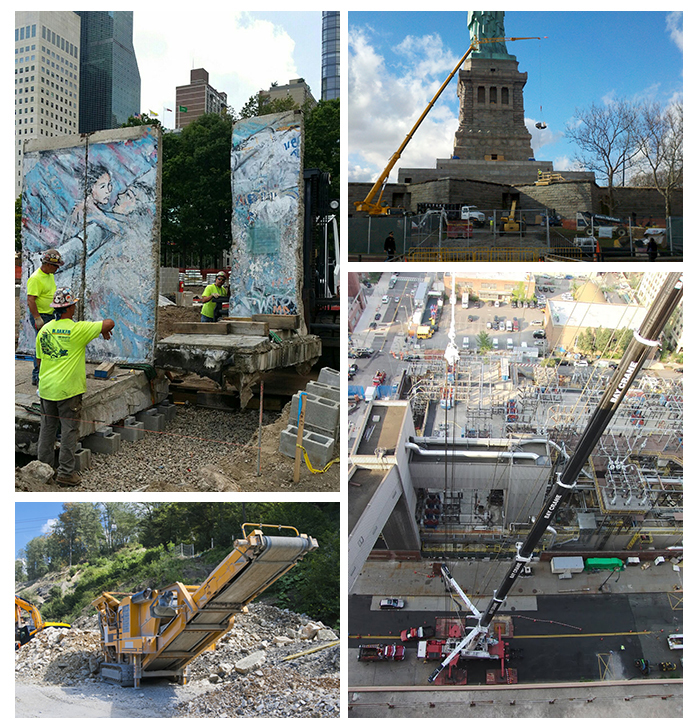 Decommissioning
Demolition Contractors in New York
Environmental Services
Investment Recovery
Plant Relocation
Selective Demolition
Trucking / Warehousing
Curtain Wall
Demolition Contractors in New Jersey
Dismantling
Interior Demolition
Plant and Machinery Movers
Rigging
Total Demolition
Wrecking / Razing