Controlled Demolition: Asbestos Abatement
Demolition, Environmental
One of the first steps in any demolition project is to identify hazardous materials, including asbestos, that require abatement. Asbestos was widely used in an array of building materials – pipe insulation, fittings, caulk, ceiling and floor tile, etc. – before it was banned in 1981, and the majority of commercial and industrial buildings erected before that time contained asbestos in some shape or form. A substantial amount of ACMs, including asbestos mastic waterproofing, were identified in the circa-1949 pharmaceutical facility, 80 percent of which was slated for demolition. A containment remediation plan was developed and executed before, during, and after demolition activities of the large steel and masonry structure.
The entire demolition area was enclosed with a barrier and labeled with signage barring unauthorized entry before work could commence, and all personnel and equipment were required to enter and exit through one designated access point. Decontamination areas were set up for cleaning heavy equipment prior to leaving the abatement area and a personal decontamination unit was installed for workers to use when exiting the site.
Pre-demolition abatement activities took place on all exposed friable and non-friable materials. As the demolition crews progressed, steel building members containing non-friable asbestos mastic were removed and segregated for further abatement. The remaining abated building components were then removed as recycled materials.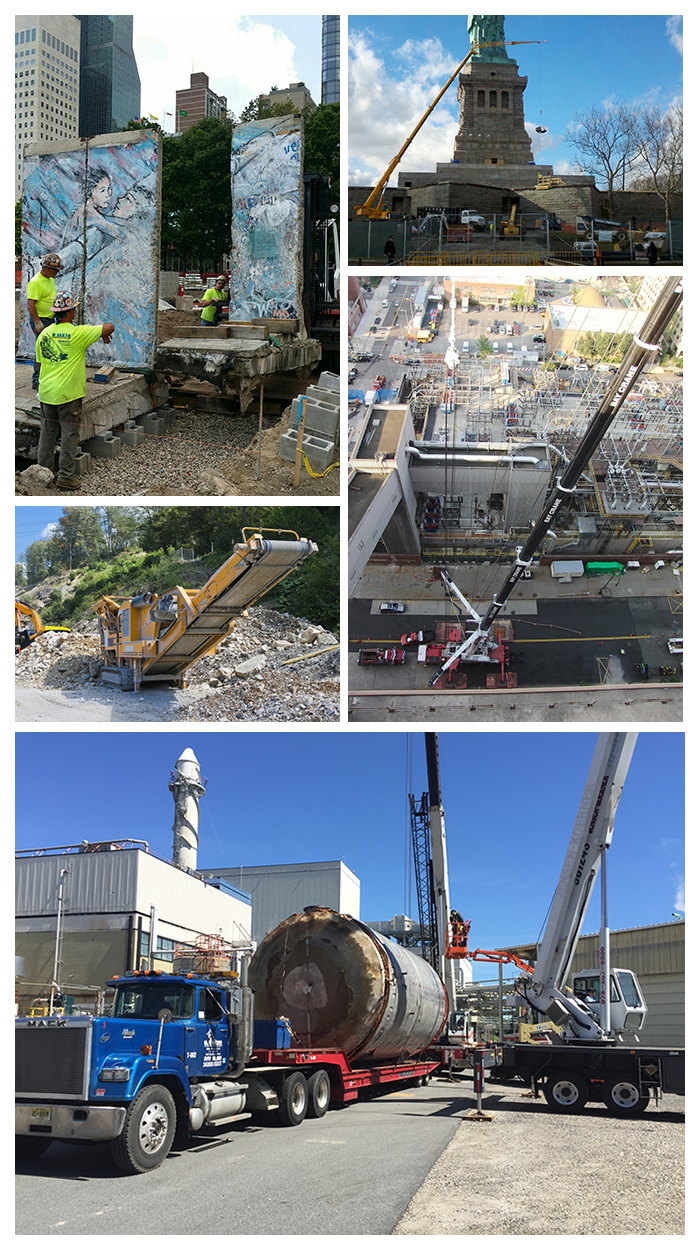 Decommissioning
Demolition Contractors in New York
Environmental Services
Investment Recovery
Plant Relocation
Selective Demolition
Trucking / Warehousing
Curtain Wall
Demolition Contractors in New Jersey
Dismantling
Interior Demolition
Plant and Machinery Movers
Rigging
Total Demolition
Wrecking / Razing