Asset / Investment Recovery
R. Baker & Son is an active member of the Investment Recovery Association. This allows us the opportunity to network with a majority of the Fortune 500 companies, which creates a large and diverse field to market surplus equipment. We are continually performing asset recovery, liquidation, and relocation services throughout the United States, Puerto Rico, Canada and Europe on a daily basis.
R. Baker & Son has the ability and expertise to effectively purchase and/or market our customers' reusable process and manufacture equipment. We maximize our customers' ability to recoup their assets\' highest value to substantially reduce their project costs.
In addition to surplus equipment asset recovery, scrap sales also play a significant part in offsetting project costs. R. Baker & Son handles over 100,000 tons of scrap per year affording us the opportunity to command the greatest value per ton available in the market place. This purchasing power along with 80 years in the industry proves beneficial in providing greater scrap revenue credits, which is passed on to our customers.
R. Baker and Son is a Minority and Women-Owned Business Enterprise (M/WBE). Please contact us to discuss how we can help you meet your contracting goals.

Curtain Wall
Decommissioning
Demolition Contractors in New Jersey
Demolition Contractors in New York
Dismantling
Environmental Services
Interior Demolition
Investment Recovery
Plant and Machinery Movers
Plant Relocation
Rigging
Selective Demolition
Total Demolition
Trucking / Warehousing
Wrecking / Razing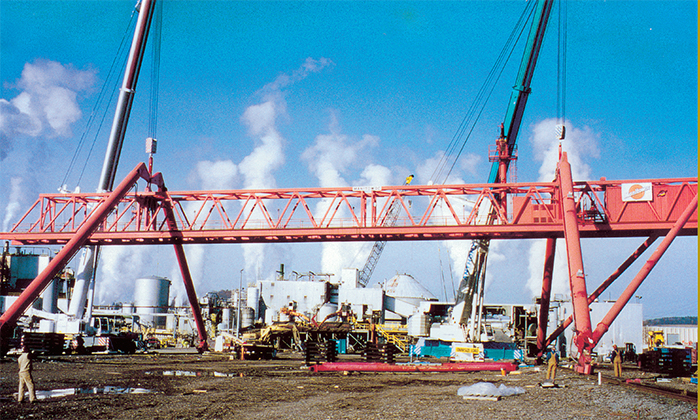 Procter & Gamble Paper Pulp Mill
Asset Recovery, Decommissioning
R. Baker & Son recently completed the total plant decommissioning of Proctor & Gamble's Paper Pulp facility in Mehoopany, PA. R. Baker & Son utilized its 80 years of knowledge...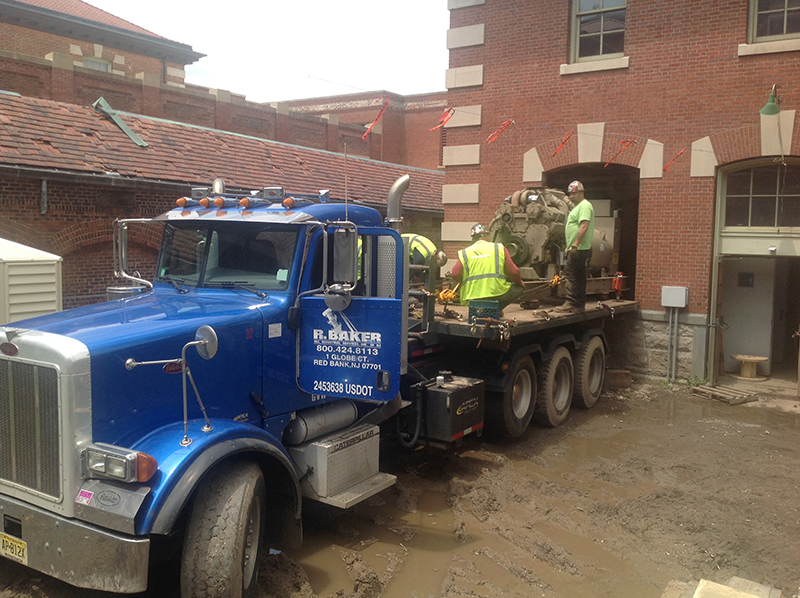 Ellis Island Recovery Project
Asset Recovery, Trucking
R. Baker & Son recently completed a project at Ellis Island as part of a storm recovery project following Hurricane Sandy. When Sandy hit New York and New Jersey in October 2012,...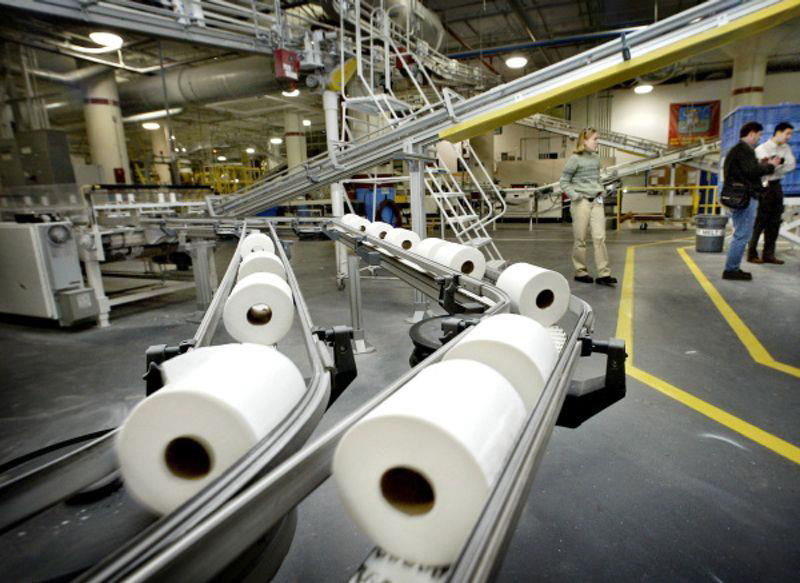 Kimberly Clark - Live and Online Auction
Asset Recovery, Dismantling
R. Baker & Son performed the asset recovery of $4 milllion dollars worth of process equipment, which was auctioned off live at the plant and simutaniously online. The project also...