United Nations: Moving The World's Treasures
Interior Demolition, Rigging
As the extensive renovation of the United Nations Headquarters in New York City recently drew to a close, R. Baker & Son crew members were onsite as usual, positioning large sculptures and other historic artifacts on the headquarters' newly-restored North Lawn. Baker crews had, in fact, been a fixture at the complex for the entire duration of the $2.2 billion Capital Master Plan (CMP) project, participating in the original sculpture relocation, removal of the iconic green glass curtain wall from all 39 stories of the Secretariat Building, and interior renovation throughout the facility including the General Assembly Hall.
The United Nations is host to an expansive collection of import artworks and historic objects donated by countries throughout the world. One of R. Baker & Son's first tasks on the campus was to relocate the large sculptures from the North Lawn to a staging area located on the 18-acre site. Eight years later, most of the same crew members were on hand to help reinstall the artifacts throughout the newly-restored grounds.
The U.N. overhaul is one of numerous projects over the years in which R. Baker & Son was entrusted with priceless national treasures and important artifacts, including the 2012 renovation of the Statue of Liberty, rigging of the aircrafts onto the Intrepid Sea, Air and Space museum, and installation of the 9/11 museum exhibits which included extensive restoration work following Super Storm Sandy. R. Baker & Son is extremely proud to have been an instrumental part of these historic projects.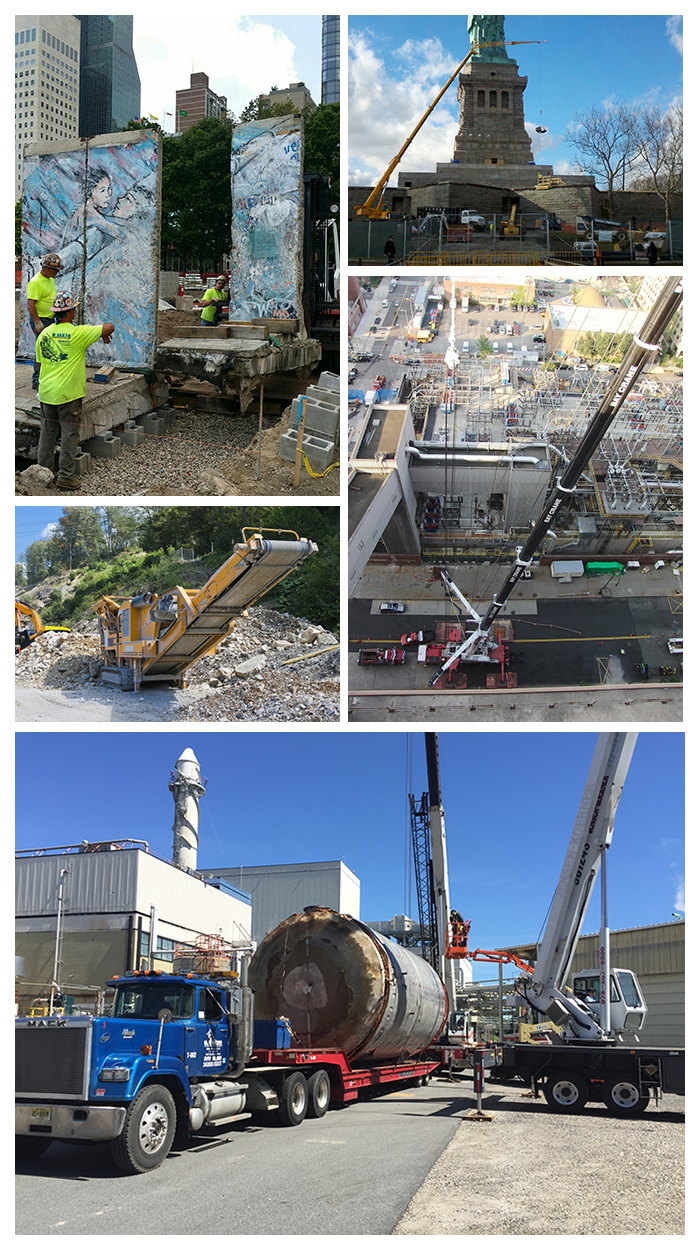 Decommissioning
Demolition Contractors in New York
Environmental Services
Investment Recovery
Plant Relocation
Selective Demolition
Trucking / Warehousing
Curtain Wall
Demolition Contractors in New Jersey
Dismantling
Interior Demolition
Plant and Machinery Movers
Rigging
Total Demolition
Wrecking / Razing