Port Mobil Tank Farm & Builidng Demolition
Rigging, Dismantling, Demolition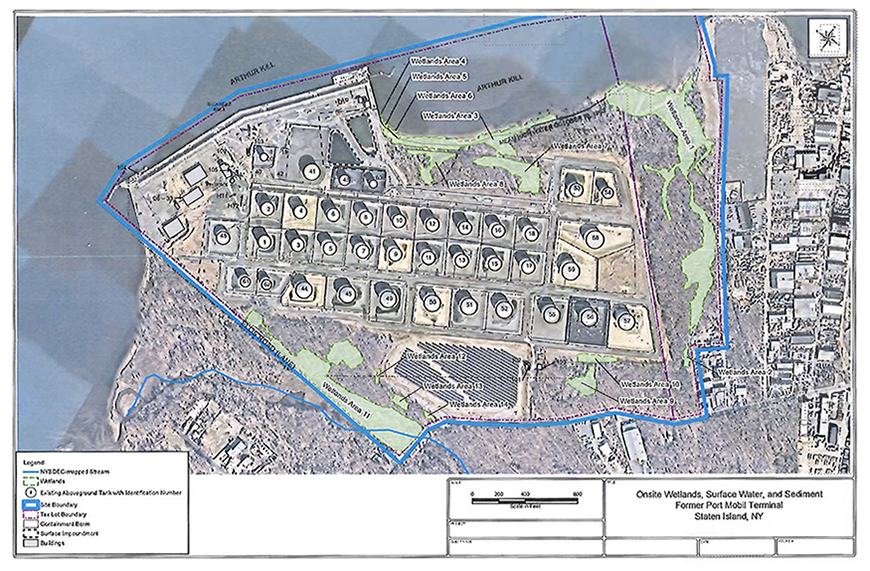 The 240-acre tank farm facility is located in Staten Island, NY (along the Arthur Kill), which is a major navigational channel of the Port of New York and New Jersey. During the years of operation, the storage capacity at the facility was 125 million gallons of various types of fuels. Considerable care needed to be taken, due to the surrounding wetlands and vegetated areas involved. A wetlands delineation survey was completed as part of the ongoing permit applications.
R. Baker & Son provided two highly skilled and HAZMAT-trained crews. One crew for mechanical demolition and another crew that concentrated on cutting and loading the scrap generated by the demolition. R. Baker & Son secured all stormwater inlets prior to performing the demolition of all 38 fuel storage tanks. The storage tanks were dismantled to the concrete slabs, also all associated piping and pipe racks were demolished. R. Baker & Son was also tasked with the abatement and demolition of the administrative buildings at the facility.
R. Baker & Son prepared a site-specific health and safety plan (HASP) and held daily tailgate meetings to discuss the scope of work. Our project management team implemented a precise traffic management plan due to the expansive worksite. R. Baker & Son operated in conjunction with environmental engineers, the City of New York's Department of Environment Conservation (NYSDEC), and oversite from the DEC/EPA to ensure all requirements were safely met.
The first phase of the project was completed with environmental safety in mind while providing a safe cost-effective solution. R. Baker & Son will also perform a phase two demolition which includes, but is not limited to, the removal of the concrete slabs.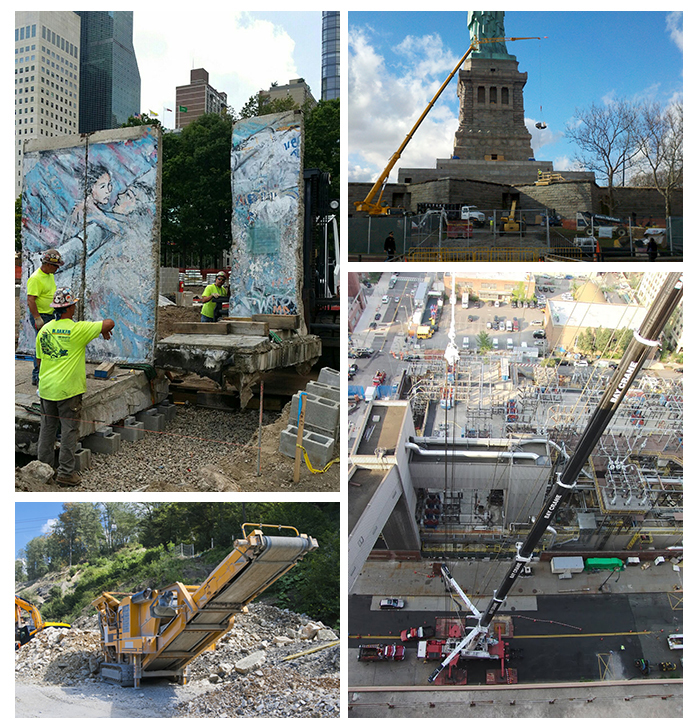 Decommissioning
Demolition Contractors in New York
Environmental Services
Investment Recovery
Plant Relocation
Selective Demolition
Trucking / Warehousing
Curtain Wall
Demolition Contractors in New Jersey
Dismantling
Interior Demolition
Plant and Machinery Movers
Rigging
Total Demolition
Wrecking / Razing