Demolition Project Makes Way for New Renaissance High School
Dismantling, Demolition
R. Baker & Son recently completed a dismantling and demolition project in Camden, New Jersey, clearing the way for construction of the new Uncommon Schools Camden Prep High School.
Uncommon Schools is a non-profit organization that starts and manages public renaissance schools for students in low-income urban areas. When Camden Prep first opened in 2014, only 3% of city students were proficient in math and 4% were proficient in English. By 2019, proficiency scores at Camden Prep had risen to 50% in math and 60% in English, outperforming the New Jersey state average. Camden Prep now boasts five public schools that are free to attend for all Camden residents. High school students currently learning from a temporary space at the newly-constructed Camden Prep Copewood Middle School will move just down the street to the new high school when it opens in the fall of 2023. The facility will include a modern three-story, 30,000 sq. ft. building with turf athletic field, parking lot, and landscaped areas.
For the dismantling and demolition portion of the Camden Prep High School project, our team was tasked with the removal of several abandoned buildings, a water tower, and large expanses of concrete slabs and foundations. Equipment utilized included multiple large excavators equipped with grapple buckets, hammers, and shear attachments, skid steer loaders, and a concrete crusher. More than 180 truckloads of crushed concrete were transported to a recycling facility for further processing. Soil remediation was required throughout the site, amounting to 4,575 tons of impacted soil that were removed and replaced in seven separate areas. R. Baker & Son delivered the project safely and ahead of schedule and is honored to have played a small part in the continuing revitalization of Camden's public education system.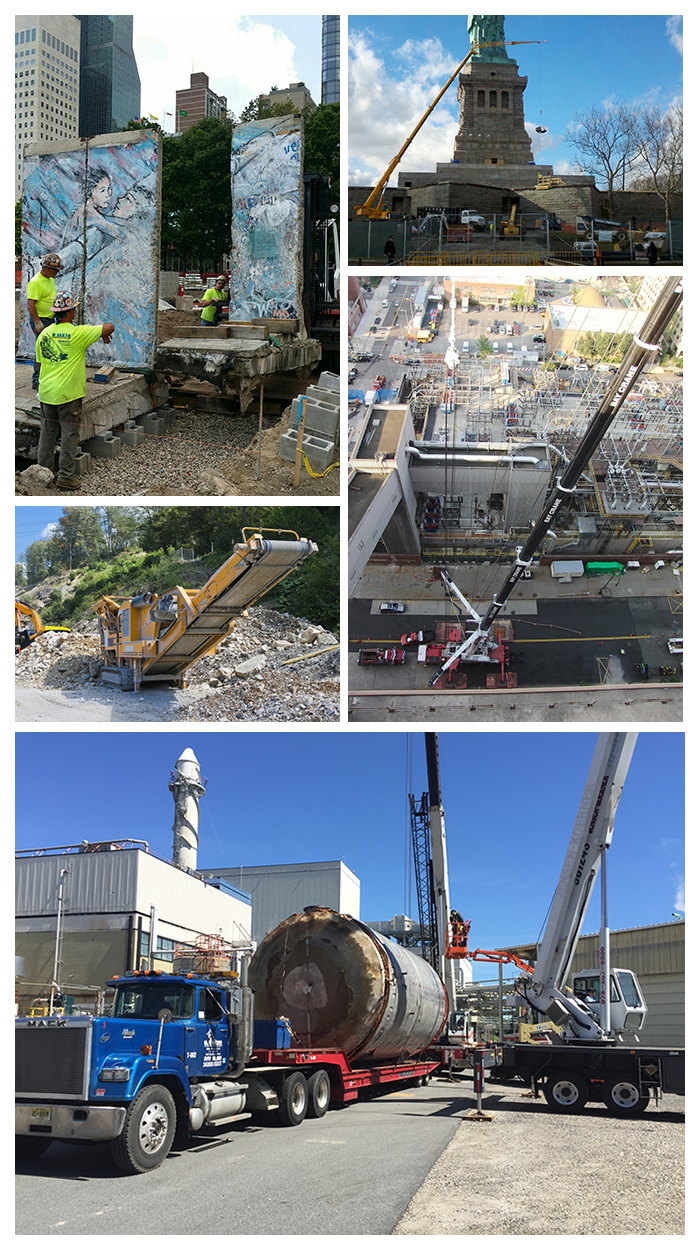 Decommissioning
Demolition Contractors in New York
Environmental Services
Investment Recovery
Plant Relocation
Selective Demolition
Trucking / Warehousing
Curtain Wall
Demolition Contractors in New Jersey
Dismantling
Interior Demolition
Plant and Machinery Movers
Rigging
Total Demolition
Wrecking / Razing