Baker Completes Process Plant Relocation
Plant Relocation, Rigging, Trucking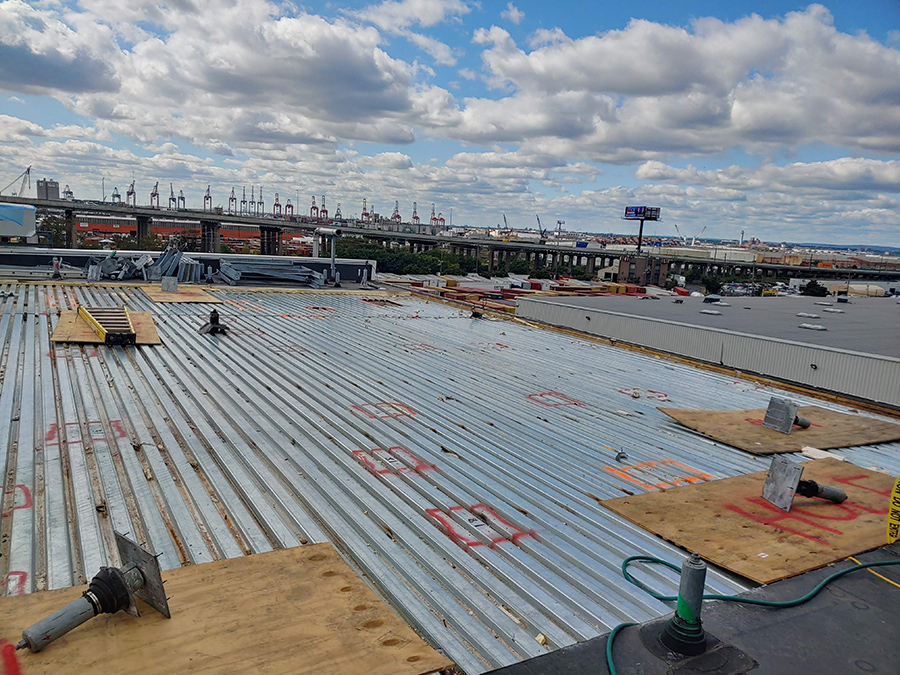 R. Baker & Son recently completed an equipment relocation project for Firmenich, the world's largest flavor and fragrances company. The project entailed relocating large process equipment from the company's Newark, New Jersey manufacturing plant to a newly-expanded facility in New Ulm, Minnesota. Relocated equipment included large spray dryer modules, solution prep modules, desiccant dryers, compressed air systems, supersack units, dryer pack-out, and miscellaneous associated equipment and instrumentation.
As equipment slated for relocation was meticulously identified, logged, disassembled, match-marked, crated, and readied for shipment by a team of R. Baker & Son millwrights, other crew members worked to open sections of trusses and I-beams for removal of the equipment through the four-story facility's roof. Combo lulls, scissor lifts and forklifts were used to remove some of the machinery through existing openings. A 600-ton crane was utilized to hoist larger equipment through the roof opening directly onto waiting trucks, assisted by a 120-ton tailing crane used to move upright vessels into a horizontal position. Custom bracing was constructed for many of the vessels and equipment, some measuring as large as 60 ft., to prevent damage during transport. At the completion of the project, temporary roof supports were removed and I-beams and trusses were put back in place.
R. Baker & Son has performed hundreds of plant relocations of all sizes and levels of complexity to locations across the globe and can help you plan and successfully execute your project. For more information, contact us at 732-222-3553.
R. Baker & Son - All Industrial Services
732-222-3553
https://rbaker.com/plant-relocation-services-contractor.php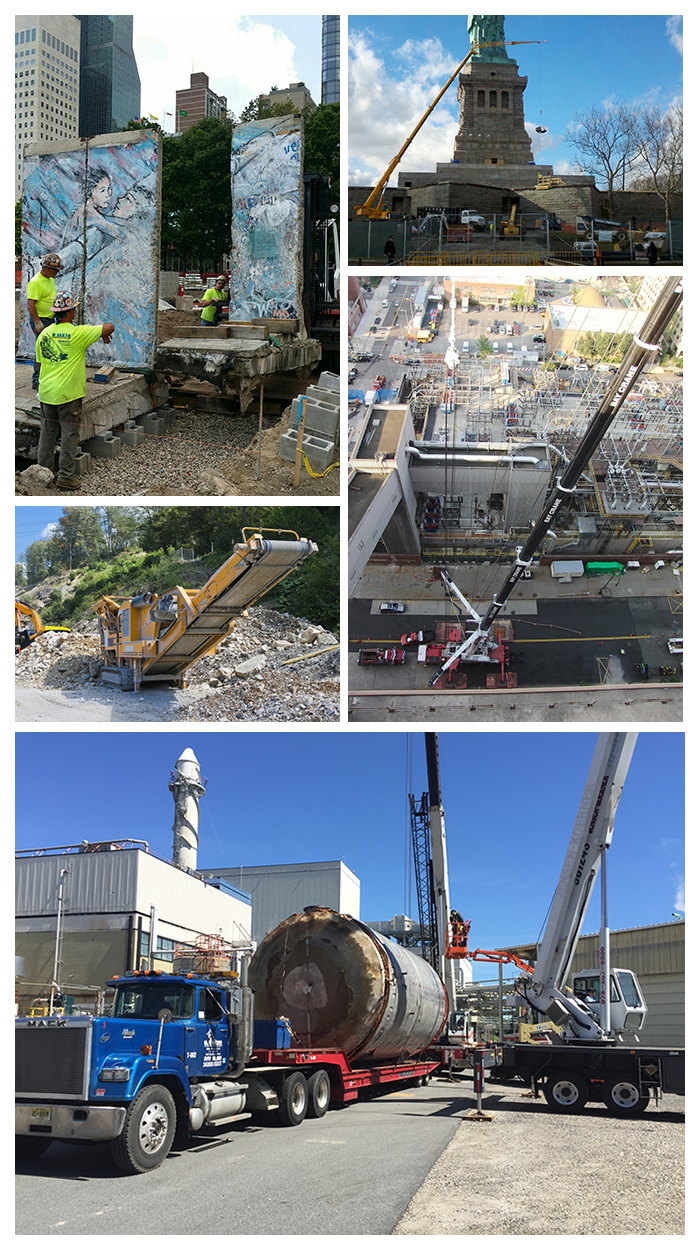 Decommissioning
Demolition Contractors in New York
Environmental Services
Investment Recovery
Plant Relocation
Selective Demolition
Trucking / Warehousing
Curtain Wall
Demolition Contractors in New Jersey
Dismantling
Interior Demolition
Plant and Machinery Movers
Rigging
Total Demolition
Wrecking / Razing