Phillips 66 Facility Stack Removal
Dismantling, Rigging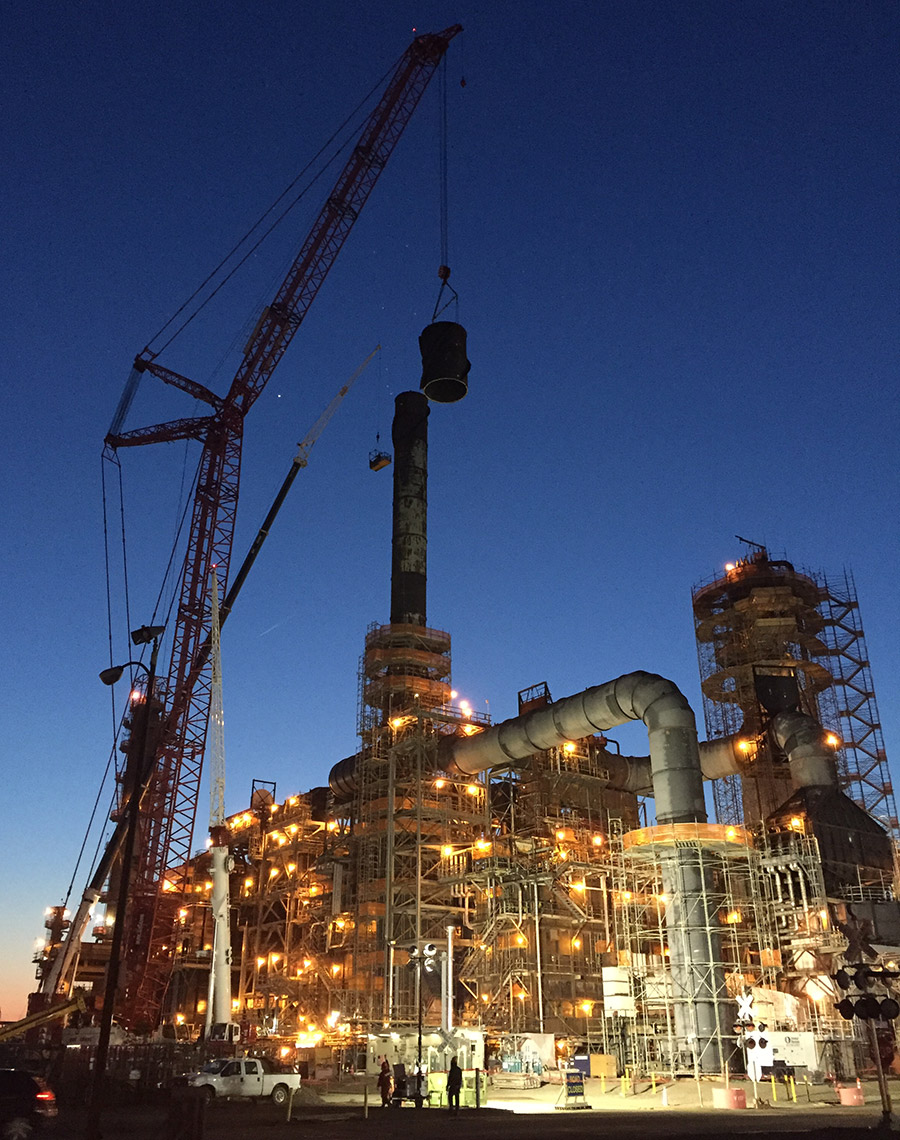 R. Baker & Son was commissioned to remove a 250 ft high and 13 ft diameter furnace stack from the Phillips 66 Facility in New Jersey. The project required a tight schedule, due to the fact that a new stack was going to be installed immediately afterwards for a modernization project. The stack was located in very close proximity to energized and operating systems.
A detailed (HASP) Health and Safety Plan along with an Engineered Plan was developed prior to commencing the project. The R Baker & Son plan provided detailed rigging calculations and was developed in coordination with P66 Engineers/Project Managers/Health & Safety. Prior to the lifts, the stack were carefully marked out for water jet cutting and manual means cutting to dismantle the stack in one 65 ft section and (4) 20 ft sections.
Four cranes were utilized, a 660 ton crane was the primary crane used for the lifting of the gunite lined stack sections. This crane was equipped with a halo apparatus, a spreader bar, endless polyester round slings and wire rope slings. Two of the cranes were equipped with man-baskets and the fourth crane was used to render the vertical stack sections horizontal.
Once the stack sections were lowered to the ground, they were placed in a lay down area within the cranes radius for further dismantling.
For safety precautions there was water available for fire protection and dust suppression. The project was safely completed on time and on schedule.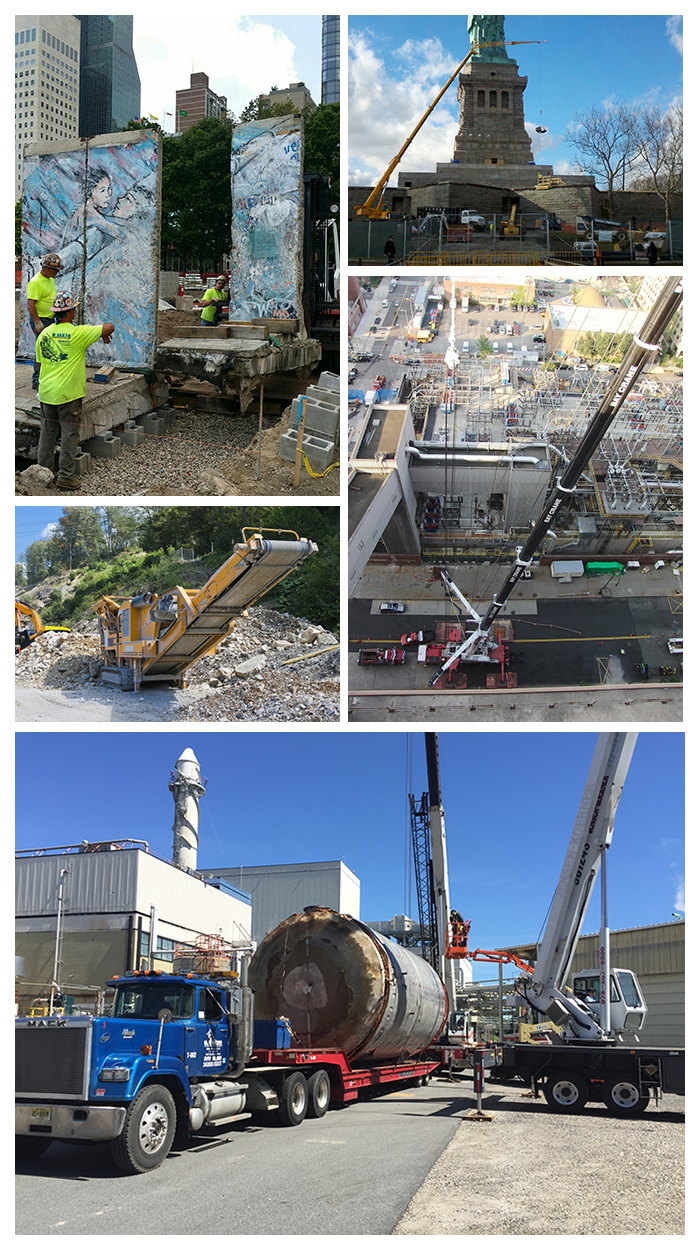 Decommissioning
Demolition Contractors in New York
Environmental Services
Investment Recovery
Plant Relocation
Selective Demolition
Trucking / Warehousing
Curtain Wall
Demolition Contractors in New Jersey
Dismantling
Interior Demolition
Plant and Machinery Movers
Rigging
Total Demolition
Wrecking / Razing