Astoria Energy Facility
Environmental Services, Demolition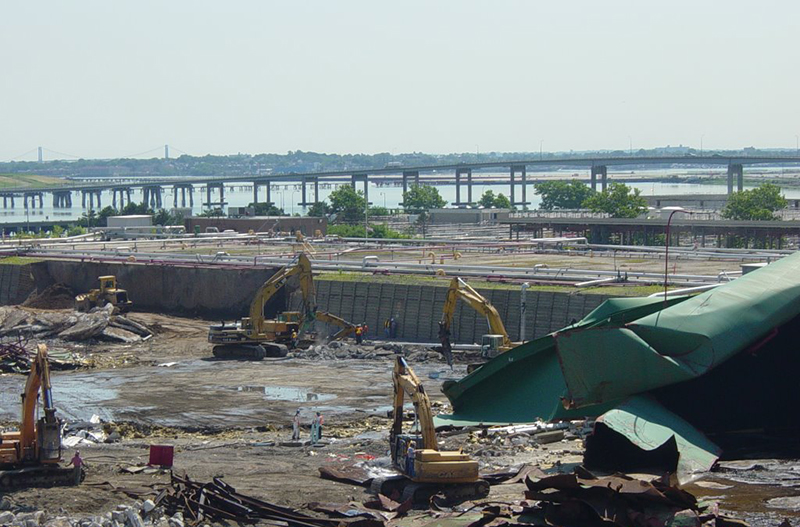 R. Baker & Son was awarded the Astoria Energy project which required the demotion of 5: 150x48ft. high steel tanks, including steel dike walls, demolition of 1: 30x40ft. high steel tank, including steel dike wall. Before the demolition of the high steel storage tanks, the owner was required to certify that the tanks were gas free by a marine chemist.
The tanks were then dismantled into large pieces with excavators equipped with shears and grapples. The steel sections were sized initially into large pieces, then crews donned with torches perforated the steel sections in half and the operators were able to fold the steel sections in half in order to be placed neatly into containers for disposal. This method maximized the loads for recycling and disposal.
The scope of work also required the challenging demoliton and recycling of 6 bunker tanks along with the concrete fill that was located between each bunker tank. In addition the removal of foundations, tank floors and tank foundations as well as excavating and removing pile tops. Once the bunker tanks were dismanlted, Baker removed the crib walls and foundations. The undertaking also required the demoliton, dismantling and removal of all site buildings, sheds and rack structures.
R Baker & Son's patented P3 pigging process was utilized during the draining, cleaning, decomissioning and recycling of product tank and pipe lines. This phase of the project was performed by R. Baker & Son 40 Hour Hazmat trained crews. In completion of the project all voids and depressed areas were graded for safety.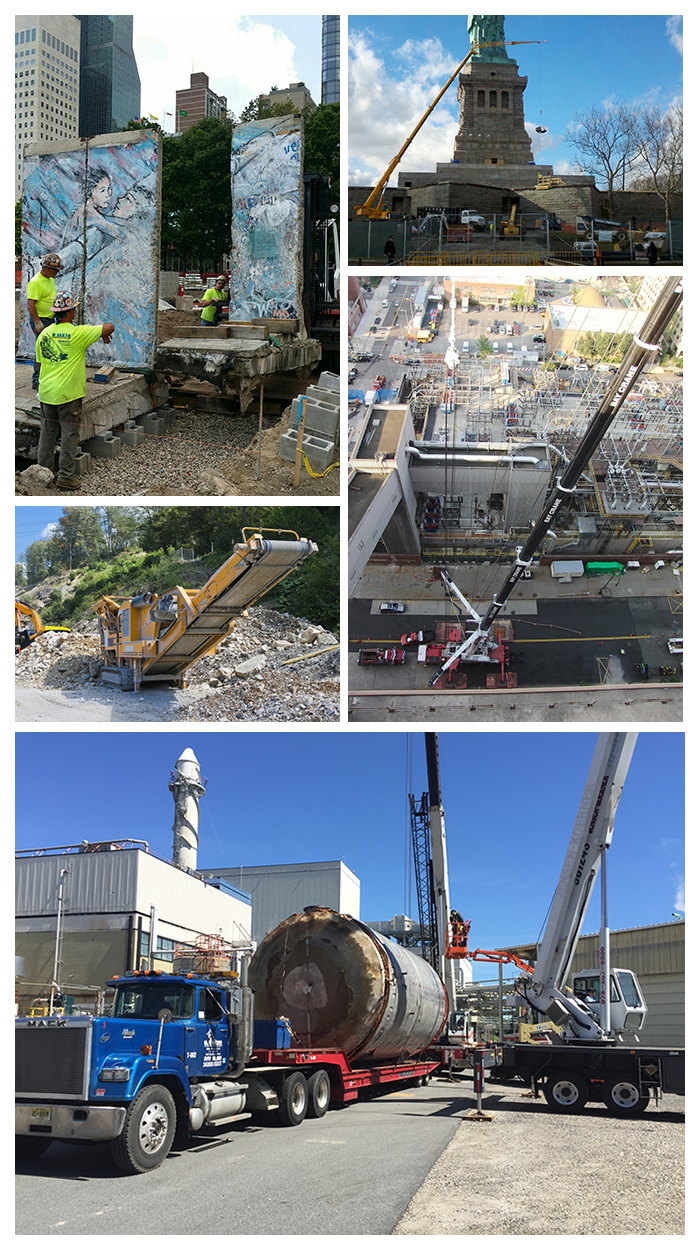 Decommissioning
Demolition Contractors in New York
Environmental Services
Investment Recovery
Plant Relocation
Selective Demolition
Trucking / Warehousing
Curtain Wall
Demolition Contractors in New Jersey
Dismantling
Interior Demolition
Plant and Machinery Movers
Rigging
Total Demolition
Wrecking / Razing