General Chemical
Plant Relocation, Rigging, Match Marking
R. Baker & Son All Industrial Services Inc. of NJ performed the total plant relocation of General Chemical's bromine manufacturing facility from Mainistee, MI to India. The most important aspect of the project was the rigging and relocation of the bromine column. In order to safely transport the bromine stripper column all packing was removed. Once the column was made ready for rigging, R. Baker and Son had a third party perfom several spark tests, once prior to rigging and once after loading to ensure proper working order.
Simultaneously R. Baker and Son performed relocation of the Flake Plant, Liquid Plant and Pellet Plant. All equipment was match marked utilizing a P Touch system, categorized, photographed, and filmed for reinstallation.
The equipment of these plants included liquid concentrating machines, heaters, pumps, evaporators, dissolving tanks and agitators, solution tanks and agitators, solution pumps, strainers, fluid bed dryers, discharge valves, screw conveyers, bucket elevators, drying air fans, vibratory screens, diverter valves, course prill bins, slide gates, reversible screw conveyers, roller mills, fluid bed coolers, cyclone seperators, product diverters, scrubbing liquor pumps, solution heaters, automated control valves, computer control systems, dryer compressed air systems, bagging machine systems, plant air compressor, instrument air dryer, filter press systems, heat exchanger tubes. The value of this equipment exceeded $5 Million dollars.
For future utilization of the manufacturing buildings R. Baker and Son left all piping back to the first safe hanger.
R. Baker and Son finished the project in a timely and safe fashion without delay or incident.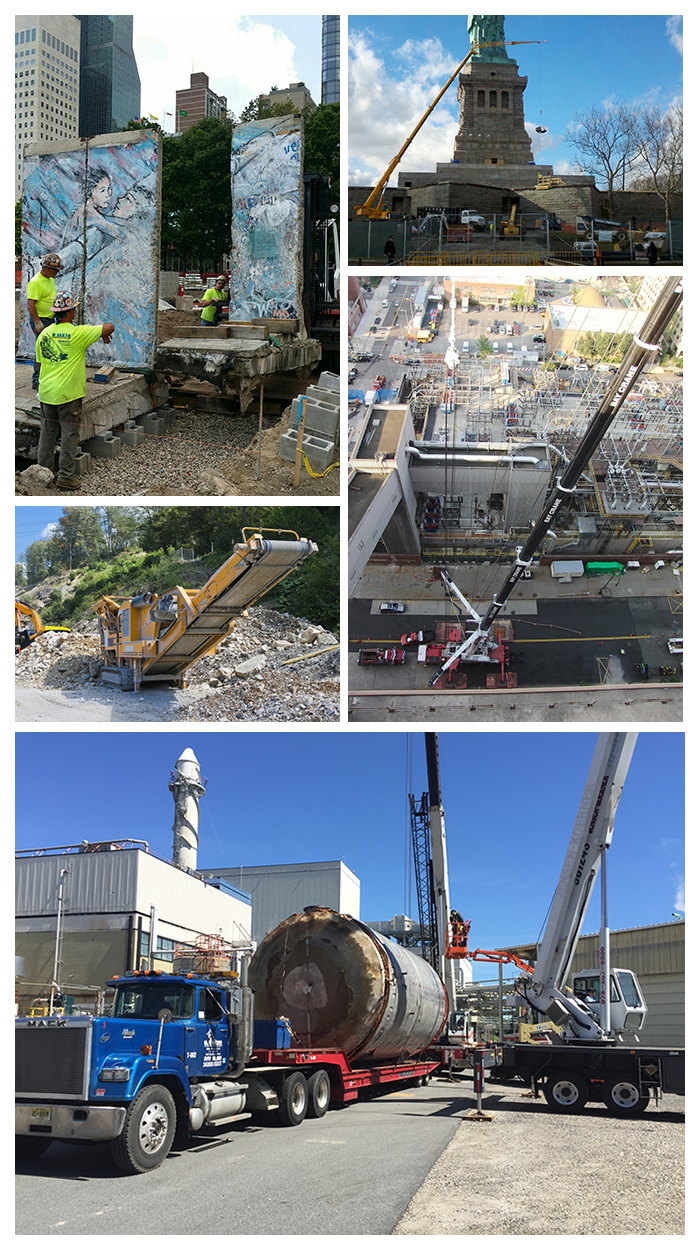 Decommissioning
Demolition Contractors in New York
Environmental Services
Investment Recovery
Plant Relocation
Selective Demolition
Trucking / Warehousing
Curtain Wall
Demolition Contractors in New Jersey
Dismantling
Interior Demolition
Plant and Machinery Movers
Rigging
Total Demolition
Wrecking / Razing