Chiller Removal Project
Selective Demolition, Rigging, Trucking, Recycling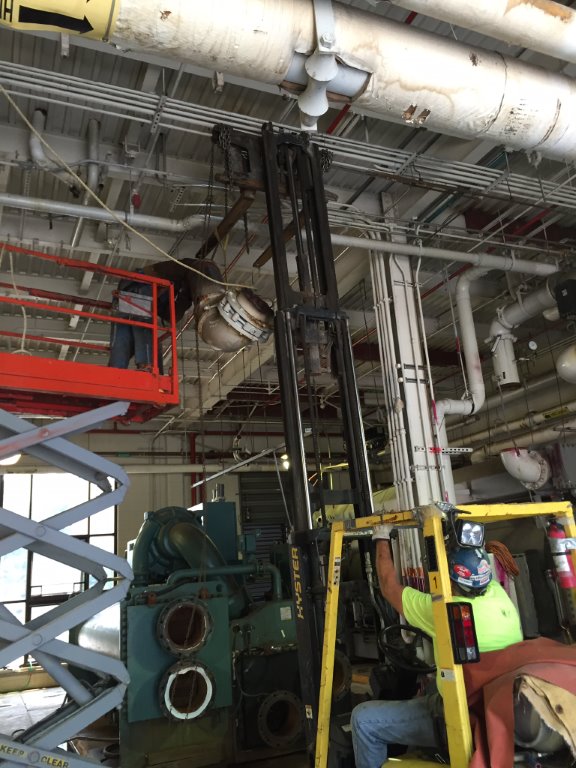 R. Baker & Son was recently involved in a selective demolition project at a large pharmaceutical facility requiring the removal of a chiller, chilled water piping, and other equipment from an existing mechanical room. Before work began, all system piping, electrical, and controls slated for demolition were identified and clearly marked to prevent removal of unrelated piping and equipment.
A hot work permit was acquired and a detailed task hazard analysis (THA) was compiled outlining potential risks and specific safe-practice requirements for the individual project tasks. As a safety measure the entire crew are required to sign off on the detailed THA or JSA (job safety analysis) as it is also known. At the daily toolbox meeting the project manager reviewed all aspects of the job and made sure all employees are up to date and informed.
Once the equipment was de-energized and air gapped, slings were set for rigging in a safe and appropriate distance from the hot work. Workers were able to utilize oxy acetylene torches to cut chilled water pipes and associated equipment. Crew members then utilized a fork lift, scissor lift, and come-along to rig the cut pipe elbow. Once the piping and equipment were prepared into managable sizes, they were placed on skates, and rolled from the building.
Pipe segments, equipment, and other project debris were rigged onto a waiting 40-ft flatbed truck and transported for proper recycling and/or disposal.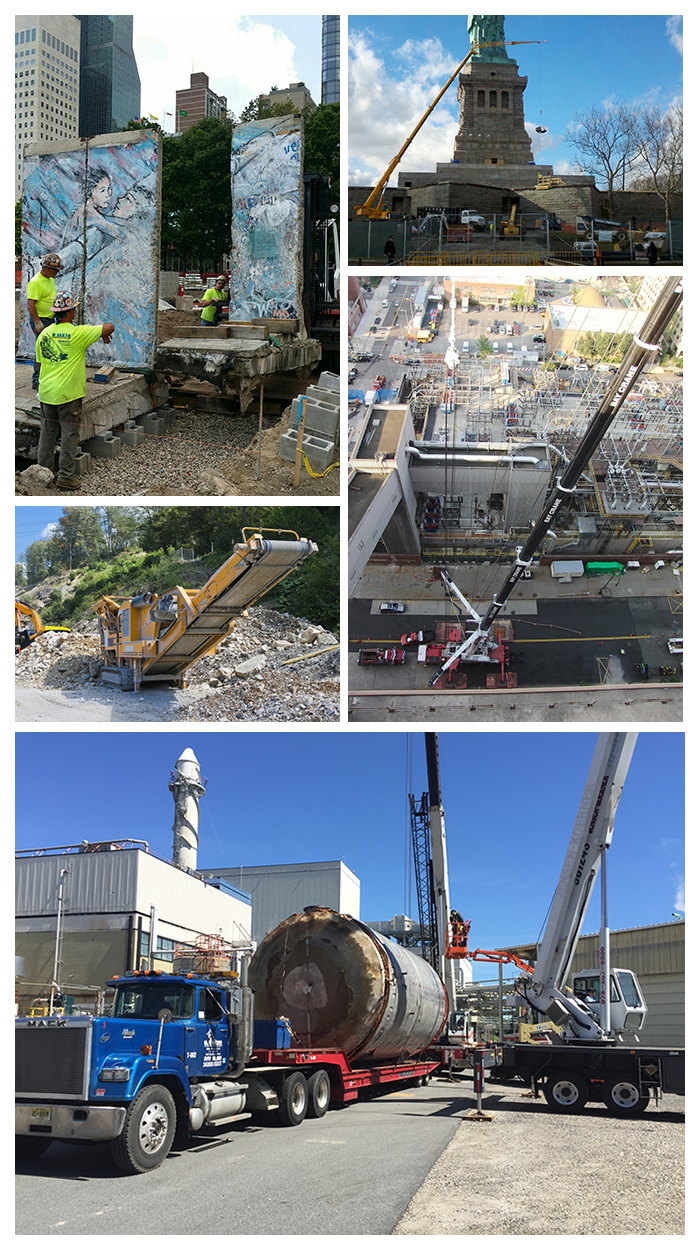 Decommissioning
Demolition Contractors in New York
Environmental Services
Investment Recovery
Plant Relocation
Selective Demolition
Trucking / Warehousing
Curtain Wall
Demolition Contractors in New Jersey
Dismantling
Interior Demolition
Plant and Machinery Movers
Rigging
Total Demolition
Wrecking / Razing