Baker Contributes to BMS FOYA Project
Dismantling, Interior Demolition, Rigging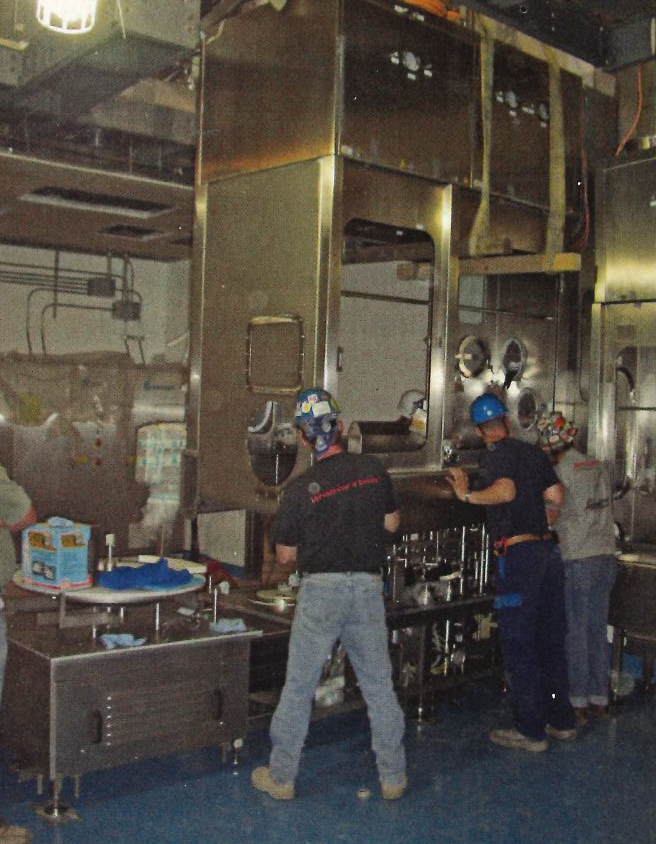 R. Baker & Son All Industrial Services expert dismantlement, demolition, millwright and re-installation services contributed to a global pharmacettical company winning the Facility of the Year Award in the catagory of Equipment Innovation.
The scope of work was to proivde interior demoltion and dismantle the prior bio-medical manufacturing line and then receive, rig, set, and assemble/install all of the new process equipment for the project. This included the new Lyopholizer, automated fill line, process chiller, formulation isolation equipment, process air handlers, fluid beds MP3 and MP4, control cabinets, HMis, various isolation chambers, and complete assembly of all shipped parts from the factory acceptance tests. The shipped parts were stored in a clean area with boxes of parts numbered in the hundreds. Laser precision was needed to set equipment due to tight tolerances. R. Baker and Son performed any necessary shimming, pressure testing, mounting, leveling, and daily protection of the new epoxy floors, which could not be damaged.
R. Baker & Son assisted with commissioning and startup of the newly installed equipment. The startup process was completed with ease due to all the upfront technical planning and the expert installation performed by the re-installation crews. Despite the complexity of rigging and re-installing this delicate and very expensive process equipment, R. Baker & Son was able to safely and efficiently complete the project without damage to any of the equipment. The project was also on-schedule and within budget.
R. Baker & Son also participated in the project's Star Program of OSHA's Voluntary Protection Program (VPP). As always, safety was the highest priority, and the job was completed without incident.
Facility of the Year Award Winner in Equipment Innovation- This innovative facility brought early and late phase clinical manufacturing and development scale-up together within a single facility to create a Pharmaceutical Development Center of excellence on the Bristol-Myers Squibb (BMS) New Brunswick, New Jersey, USA campus.
A phased approach was initiated to adapt an existing building to allow full implementation of lessons learned as containment and process automation technology was integrated into existing operation. Phase one implemented a state-of-the-art Clinical Supply Operations expansion facility-including full containment for expanded Oral Solid Dose (OSD) operations and the most flexible clinical-scale continuous barrier line in the United States for Sterile products, according to a spokesperson for BMS.This highly technical facility was designed for manufacturing OSD batches up to 400Kg and parenteral liquid fill batches up to 250L. The goal was to create a flexible facility capable of performing multi-product clinical scale manufacturing and processing solvent-based and potent compound operations. The first phase consisted of approximately 93,110 sq. ft. including processing, manufacturing, support, and mechanical space.
Phase Two built upon the technologies in Phase One and added additional processing space and scale to the Oral Solid Dose clinical operation and a new stand-alone Product Technology Center for development scale-up activities. The addition to Oral Solid Dose Operations allows the manufacture of Long Term Stability batches within the Clinical Supply Operations facility in at least one-tenth commercial scale.
The new facilities provide BMS with the increased capacity to meet clinical demand and deliver Compliance, Productivity and Technical Innovation to meet present and future drug development pipeline needs - ultimately helping speed products to market.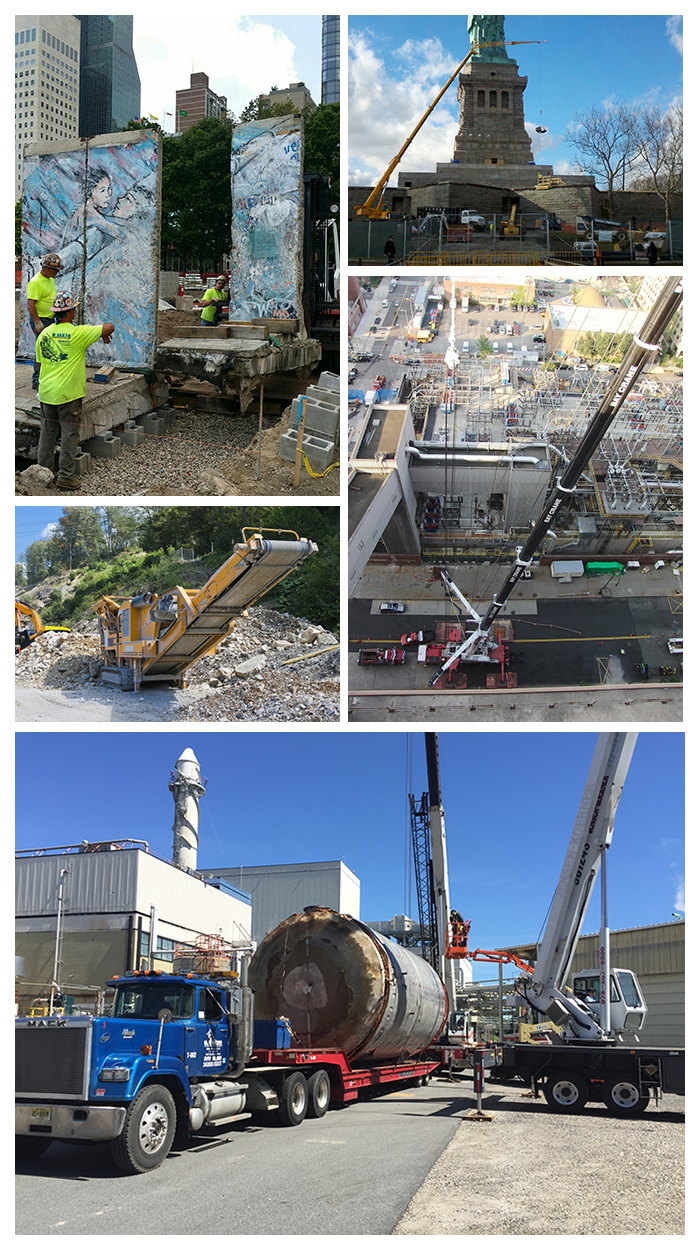 Decommissioning
Demolition Contractors in New York
Environmental Services
Investment Recovery
Plant Relocation
Selective Demolition
Trucking / Warehousing
Curtain Wall
Demolition Contractors in New Jersey
Dismantling
Interior Demolition
Plant and Machinery Movers
Rigging
Total Demolition
Wrecking / Razing