Chevron Line Cleaning Project
Environmental Services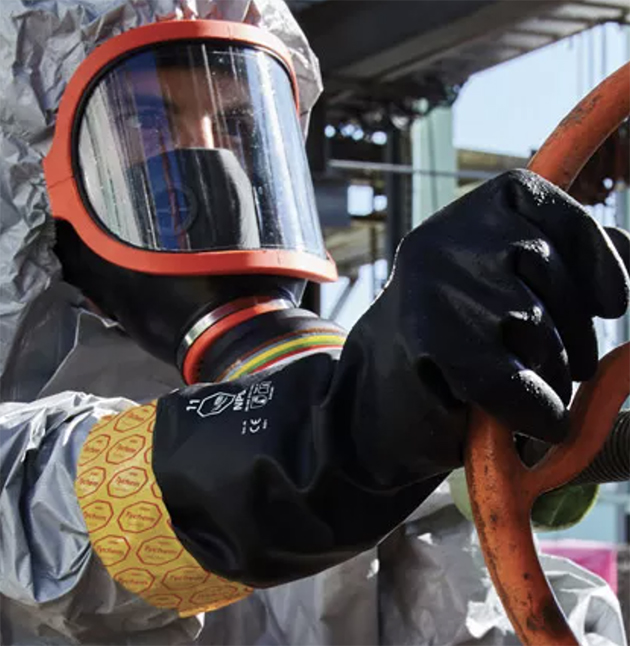 R. Baker & Son performed environmental services consisting of the removal of several thousands gallons of product using line breaking, pigging and cleaning throughout the plant. All Baker employees were Hazmat Trained and they provided dismantlers experienced in 40 hr Hazardous Waste Operations and Emergency Response Levels. These specialized crews donned safety protective gear that included rubber boots, ty-vek suits, full face shields plus the necessary PPE (personal protective equipment) as dictated by each products SDS (safety data sheet).
All work areas were cordoned off and only authorized personnel were permitted within the environmental hazmat areas. A very intricate part of the pipe dismantling project included a pipe bridge, in which vehicular traffic traveled under on a daily basis. The safety crew provided traffic flag men in order to ensure public security.
Workers utilized snatch blocks with ¾" cables to pull pipes thru the pipe bridge in order to maintain a safe clearance from the communication lines hanging above the pipes. Once communication lines were cleared, nylon slings were attached to pipes and lines were then lifted from the bridge utilizing a 35 ton hydraulic crane and placed in a containment area. At this point, pipes were cut to size and loaded incorporating a skid steer loader.
Prior to the removal of any liquids, that were trapped in the low points of the piping covered in this specification, pipes were vented. Product was then drummed and vacuumed into onsite vac trucks. All drums were secured, marked and stenciled with product desciptions, dated and numbered prior to R. Baker leaving the site each day.
All work permits were issued on a daily basis, and all project equipment was inspected daily before any work commenced.

*photo courtesy of Dupont (maker of Tychem gloves).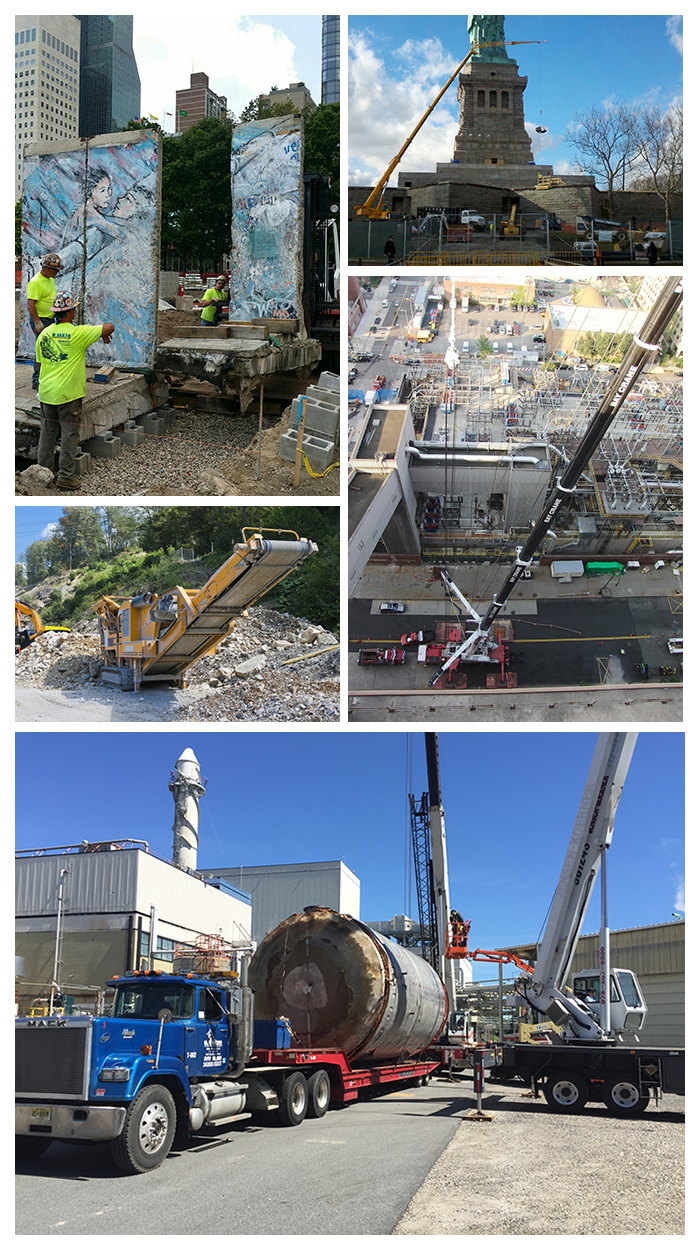 Decommissioning
Demolition Contractors in New York
Environmental Services
Investment Recovery
Plant Relocation
Selective Demolition
Trucking / Warehousing
Curtain Wall
Demolition Contractors in New Jersey
Dismantling
Interior Demolition
Plant and Machinery Movers
Rigging
Total Demolition
Wrecking / Razing