Environmental Services
R. Baker & Son has expertly trained personnel and decontamination equipment to perform a wide range of environmental services. Our personnel are OSHA safety trained and experts in environmental remediation and decontamination. Our fleet of equipment includes excavators, power and pressure washers, duct cleaning and line pigging equipment.
Our Environmental Services include:
Surface Cleaning using the ARMEX Cleaning and Coating Removal System
Pipe Line Cleaning and Patented P3 pigging process
HVAC and Other Duct Cleaning
Non-ACM Insulation Removal
Column and Vessel Cleaning
Tank Cleaning
Scarification
HEPA Vacuum Services
Line Flushing and First Line Breaks
Powerwashing and Steam Cleaning of Pipes and Equipment
Please contact Art Sferlazzo at art@rbaker.com to discuss your environmental or decontamination project needs.

Curtain Wall
Decommissioning
Demolition Contractors in New Jersey
Demolition Contractors in New York
Dismantling
Environmental Services
Interior Demolition
Investment Recovery
Plant and Machinery Movers
Plant Relocation
Rigging
Selective Demolition
Total Demolition
Trucking / Warehousing
Wrecking / Razing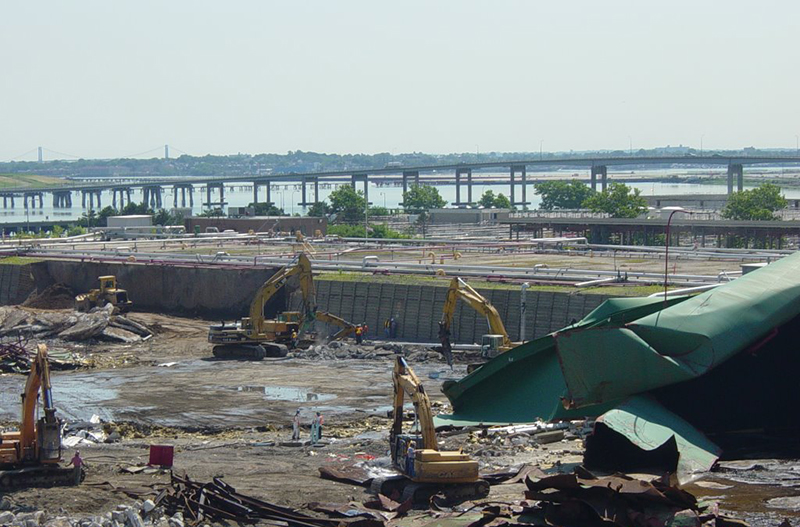 Astoria Energy Facility
Environmental Services, Demolition
R. Baker & Son was awarded the Astoria Energy project which required the demotion of 5: 150x48ft. high steel tanks, including steel dike walls, demolition of 1: 30x40ft. high steel tank,...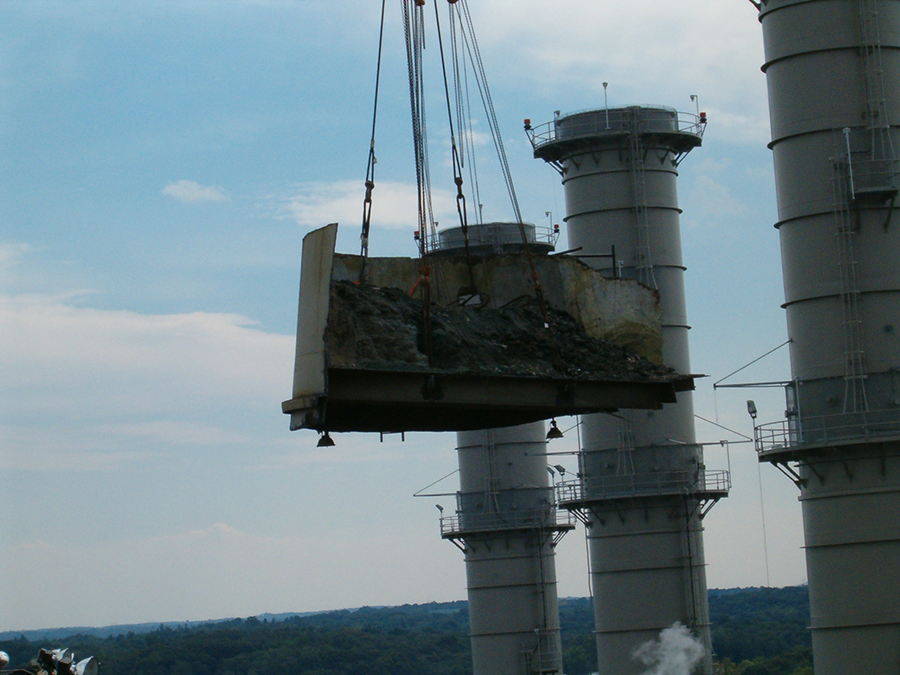 PSE&G Powerhouse
Environmental, Dismantling
R. Baker & Son All Industrial Services, Inc. performed the decommissioning and dismantling of four (4) gunite lined steel stacks from the top of PSEG's Glenmont, New York Powerhouse. ...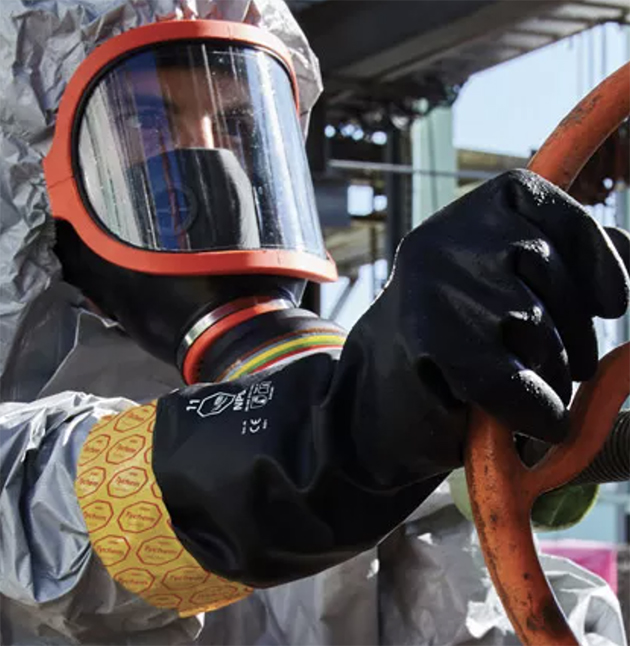 Chevron Line Cleaning Project
Environmental Services
R. Baker & Son performed environmental services consisting of the removal of several thousands gallons of product using line breaking, pigging and cleaning throughout the plant. All...