R. Baker & Son Curtain Wall Projects
Dismantling, Demolition, Abatement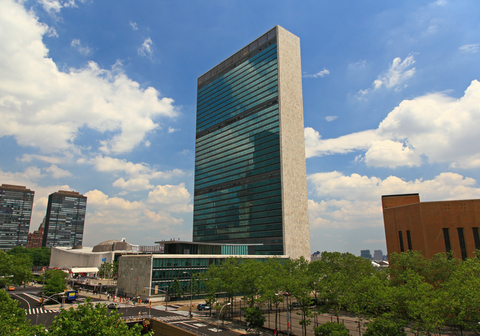 A curtain wall is characterized as the thin outer covering of a building; the exterior walls are non-structural, normally aluminum-framed, containing infills of glass, metal, or flat stone. The framing is connected to the building construction and does not bear the floor or roof loads of the building.
On more extensive curtainwall projects, R Baker & Son worked together with Plan B Engineering to develop engineered and approved site-specific safety plans.
Baker has performed many safe, successful, on time and within budget curtain wall projects for numerous clients.
Some Past projects include:
United Nations - Secretariat Building Curtain Wall Dismantling Project: This project required the removal of the entire 40 story Curtain Wall System on both the East and West sides of the building.
United Nations - Conference Building North & South Curtain Wall Abatement & Demolition Project.
Union County Court House 2 Broad St, Elizabeth, NJ 07201 Curtain Wall Removal Relocate Pre-Cast Panels and Perform Interior Demolition
Sloan Kettering Memorial Commack, NY Removal and Demolition of Curtain Wall
American Dream Mall East Rutherford, NJ Removal and Demolition of Curtain Wall, Interior Demolition services to reconfigure entertainment center.
Merck & Company Relocated Pre-Cast Panels from Merck Kenilworth, NJ to Merck Rahway, NJ Systematic Curtain Wall Removal and Relocation of Panels
Projects currently being performed include:
Harborside JC 210 Hudson St, Jersey City, NJ 07302 Removal of entire Curtain Wall around the whole facility, located along the Hudson River in Downtown Jersey City.
BASF Catalyst Division 33 S Wood Ave, Iselin, NJ 08830 Exterior Façade, Curtain Wall, and Solar Fins removal. including windows and framing.
For more detailed information with regards to R Baker & Son performing Curtain Wall Projects please click on the link.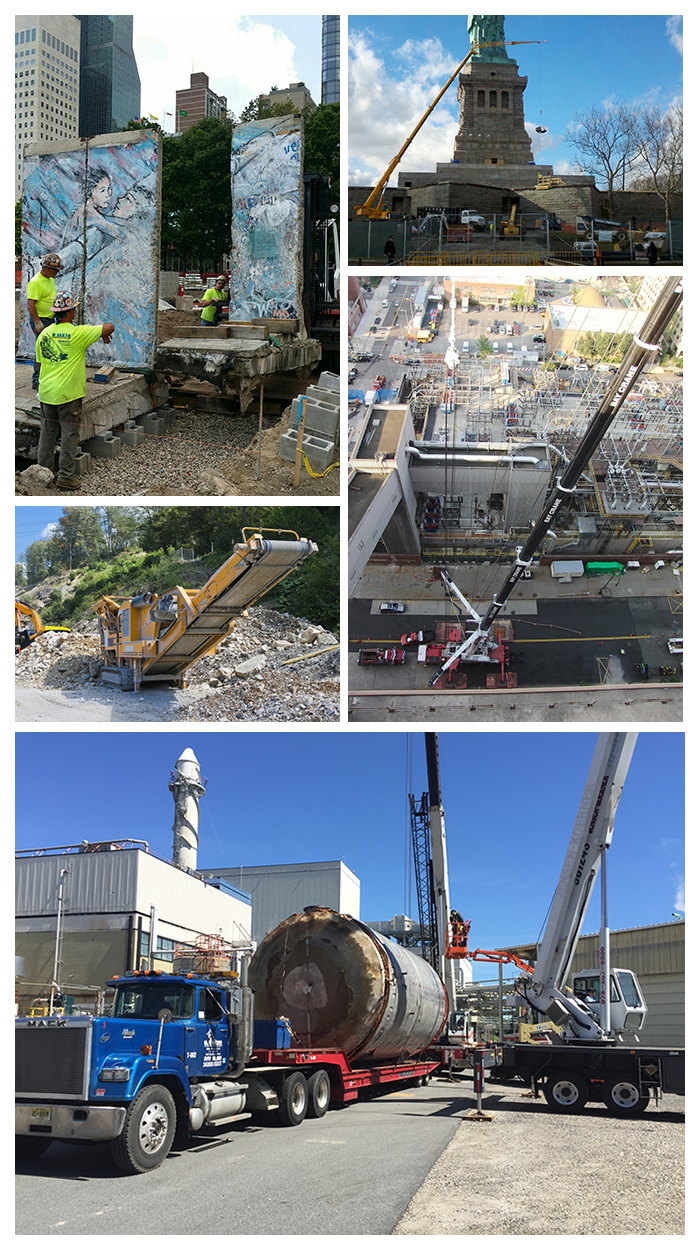 Decommissioning
Demolition Contractors in New York
Environmental Services
Investment Recovery
Plant Relocation
Selective Demolition
Trucking / Warehousing
Curtain Wall
Demolition Contractors in New Jersey
Dismantling
Interior Demolition
Plant and Machinery Movers
Rigging
Total Demolition
Wrecking / Razing