Restoration of the United Nations
Rigging, Dismantling, Demolition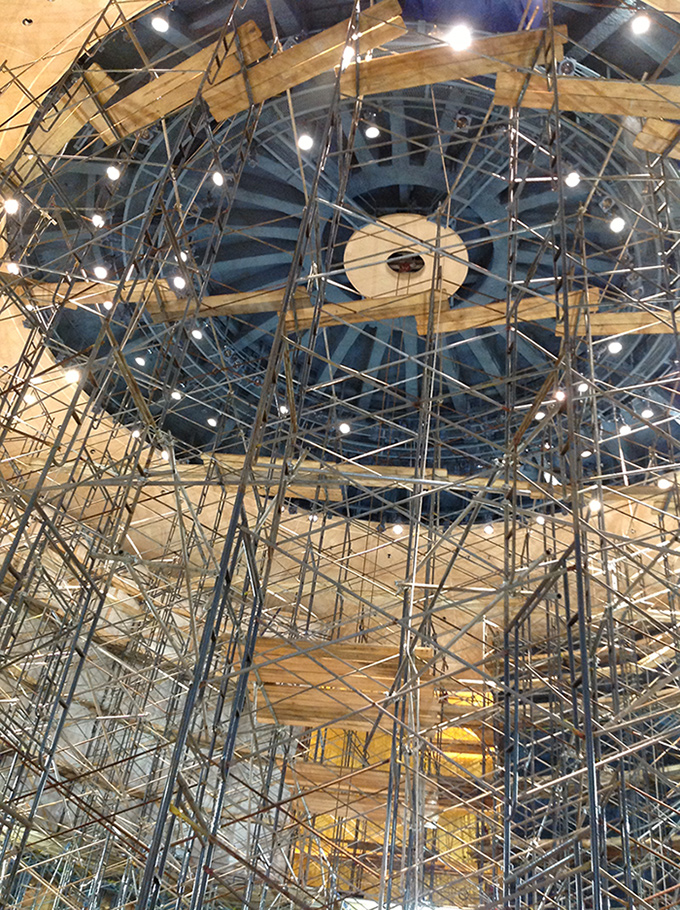 We have been fortunate enough to have a long running working relationship with the United Nations that has spanned for over 10 years. In many instances the projects we have performed, required working within occupied and operational spaces, these environments were near and around live utilities. The following United Nations projects have cumulative revenues exceeding $29,000,000.00
UN Conference Rooms Interior Demolition Project: Removed and crated all furnishings from all of the conference rooms which were to be refurbished for reinstallation.
UN General Assembly Demolition & Hazardous Materials Abatement Project: Fully scaffolded the entire General Assembly and installed 2 hoists in the lobby to access levels 2, 3 and 4. This also included additional building bracing and shoring in the basement to accommodate hoist weight limits. Performed abatement of walls, ceilings, VAT, transite panels, doors and lead paint. R. Baker & Son then performed selective demolition throughout the entire General Assembly which included but was not limited too; atriums, east and west walls, basement, first floor, 2nd floor, 3rd floor, 3T booth level, 4th Floor, All conference rooms, plenary hall, mechanical & electrical rooms, water risers, public lobbies, security rooms, telecom rooms, pockets, roof, mechanical rooms, furnishings, floor cutting, beam pocket openings and curtain wall system removals.
UN Secretariat Building Curtain Wall Dismantling Project: This project required the removal of the entire 47 story Curtain Wall in addition to the Rooftop Screening along with working in coordination with Asbestos Abatement and the New Curtain Wall Contractor.
UN Conference Building North, South & East Curtain Wall Abatement & Demolition Project: Performed asbestos abatement followed by the dismantling, removal and recycling of the Curtain Wall Structure, doors and glass.
UN Conference Building North & South Curtain Wall Abatement & Demolition Project: Dismantle, remove and recycle Curtain Wall Structure, doors and glass. Demolish and remove soffits and the concrete sidewalk to first joist. Remove and store pavers, install plywood protection.
UN Secretariat East Hoist Project: Abatement and dismantling of a 20ft. wide section on all floors to construct entry points for the East Hoist. The following services were performed: Demolition of temporary weather protection shed at East Hoist, Excavation of Test Pit at 3B, Core Drilling for East Hoist Tie-Ins, Demolish Concrete Curbs and Relocate Security Booth, UN Conference Building Historic Preservation, United Nations Historic Preservation, Selective removal of architectural Fixtures in Conference Bldg., UN Chopping of concrete, removal of reinforcing steel for testing, replace steel and patch concrete in Secretariat Bldg., UN Landscape Probes, UN Relocate Machine Shop, UN Relocate Office Trailer, UN South Annex Bldg. Demolition of Temp. Delegates Dining Room, UN Relocate Print Press Shop, UN Rig and Remove Portable Restrooms, UN Relocation of Fountain Pebbles UN Master Rigging, Removal and Relocation of existing lawn sculptures project: Performed rigging and relocation of the following but not limited too; the Henry Moore sculpture to the Rose Garden, UN Roots / Tie sculpture, UN Peace Monument, Equestrian sculpture, Berlin Wall, Sphere Gift from Italy, Knotted Gun gift from Luxemburg, Non-Violence and Slovakia sculptures to new viewing area in order to make room for new construction.
As the extensive renovation of the United Nations Headquarters in New York City recently drew to a close, R. Baker & Son crew members were onsite as usual, positioning large sculptures and other historic artifacts on the headquarters' newly-restored North Lawn. Baker crews had, in fact, been a fixture at the complex for the entire duration of the $2.2 billion Capital Master Plan (CMP) project, participating in the original sculpture relocation, removal of the iconic green glass curtain wall from all 39 stories of the Secretariat Building, and interior renovation throughout the facility including the General Assembly Hall.
The United Nations is host to an expansive collection of import artworks and historic objects donated by countries throughout the world. One of R. Baker & Son's first tasks on the campus was to relocate the large sculptures from the North Lawn to a staging area located on the 18-acre site. Eight years later, most of the same crew members were on hand to help reinstall the artifacts throughout the newly-restored grounds.
The U.N. overhaul is one of numerous projects over the years in which R. Baker & Son was entrusted with priceless national treasures and important artifacts, including the 2012 renovation of the Statue of Liberty, rigging of the aircrafts onto the Intrepid Sea, Air and Space museum, and installation of the 9/11 museum exhibits which included extensive restoration work following Super Storm Sandy. R. Baker & Son is extremely proud to have been an instrumental part of these historic projects.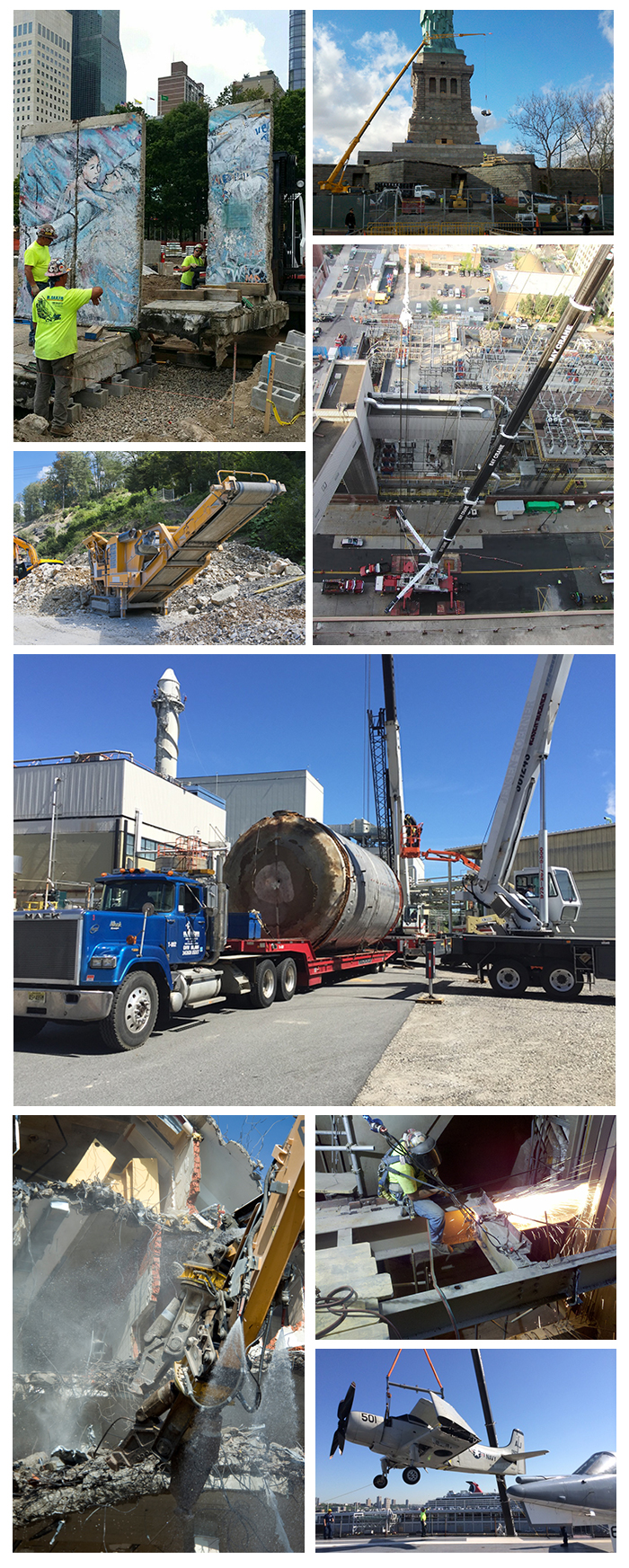 Decommissioning
Demolition Contractors in New York
Environmental Services
Investment Recovery
Plant Relocation
Selective Demolition
Trucking / Warehousing
Curtain Wall
Demolition Contractors in New Jersey
Dismantling
Interior Demolition
Plant and Machinery Movers
Rigging
Total Demolition
Wrecking / Razing