Facility Of The Year Award (FOYA) for Pharmadule Project
Rigging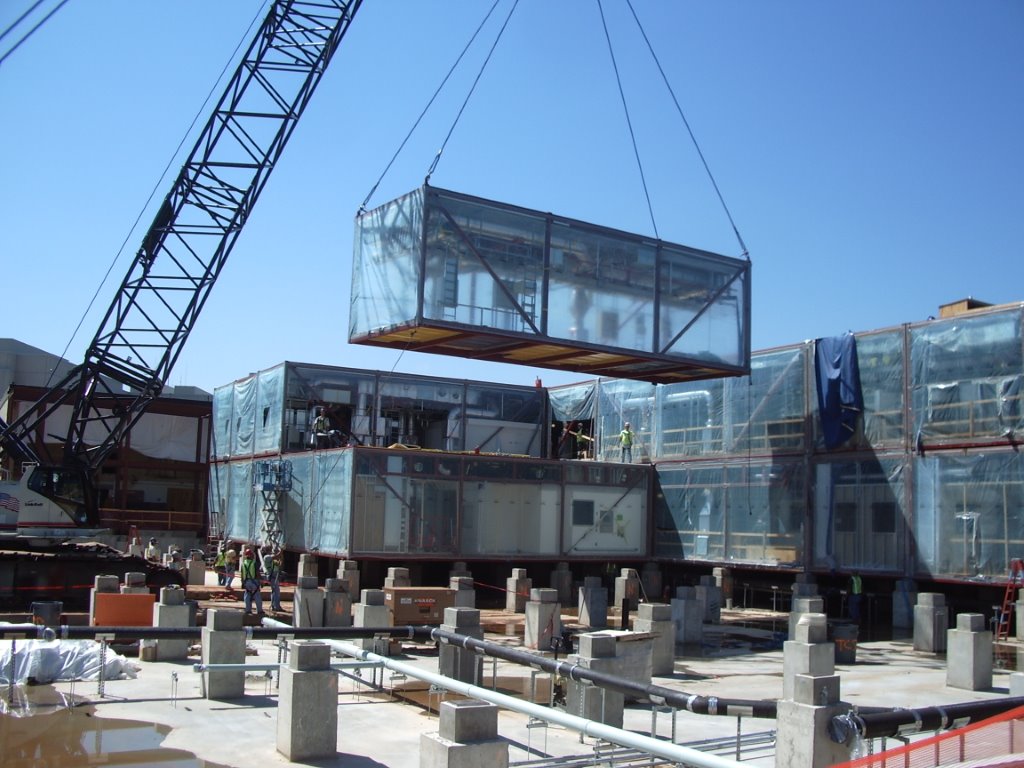 R Baker & Son received, offloaded rigged set and installed 82 prefabricated pharmaceutical modular structures. Each unit measured approximately 45'(L) x 15'(W) x 15(H). Once fully constructed the completed facility transformed into a three story 80,000 square ft. fully functioning pharmaceutical manufacturing plant.
R Baker & Son was intimately involved with the detailed development of the means and methods required for the installation and erection. R Baker & Son's management worked hand and hand with the vendors Swedish representatives throughout the development and implementation of the entire project.
After the modulars were set in place R. Baker & Son also received, rigged, set and installed additional process equipment that was too large to be shipped within the internals of the modular sections. This equipment included a lyophilizer, automated fill lines, process chiller, formulation isolation equipment, process air handlers and fluid bed dryers.
In addition, hundreds of small parts were shipped separately in overseas containers. These parts required unloading, sorting, and installation to complete the process. Final equipment setting and start up required shimming, mounting, leveling and precision laser alignment. R Baker & Son worked in conjunction with all applicable trades including but not limited to, iron workers, electricians, pipe fitters and steam fitters throughout all phases to ensure a successful project for all stake holders.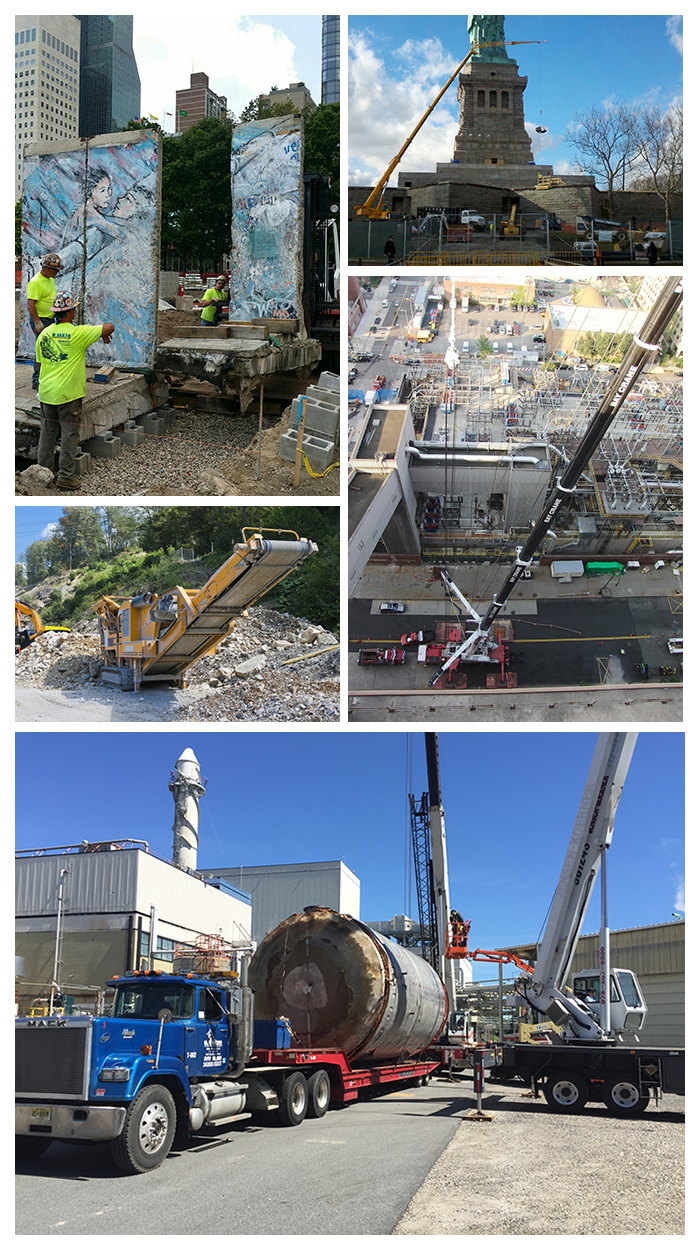 Decommissioning
Demolition Contractors in New York
Environmental Services
Investment Recovery
Plant Relocation
Selective Demolition
Trucking / Warehousing
Curtain Wall
Demolition Contractors in New Jersey
Dismantling
Interior Demolition
Plant and Machinery Movers
Rigging
Total Demolition
Wrecking / Razing