Hard Hats - Safety Equipment and PPE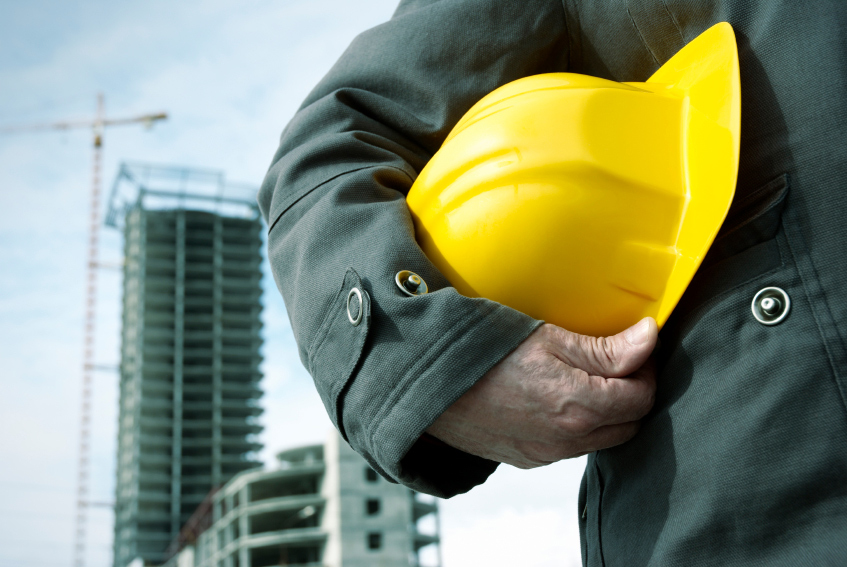 By nature, there is increased potential for injury in the rigging and demolition industry. At R. Baker & Son, protecting the safety of our employees and clients is our number one priority, and one of the most important pieces of safety gear in our workers' everyday PPE wear is the hard hat.
Head protection is an absolute must to protect construction industry workers from a wide array of hazards. Hard hats or helmets meeting ANSI standards should be worn any time there is a risk of falling or moving objects, fixed objects such as exposed pipes or beams on which one might strike their head, or if there is a possibility of accidental contact with electrical hazards. Protective headgear should resist penetration, absorb the shock of a blow, resist water and burns, and display clear instructions.

There are three industrial classes for hard hats. Class A hard hats provide impact and penetration resistance along with electrical protection up to 2,200 volts. Class B provides the maximum level of protection against electrical hazards (up to 20,000 volts) as well as impact and penetration protection. Class C offers lightweight impact protection, but does not protect from electrical hazards.

Hard hats should be inspected daily for holes, cracks, tears or other damage, and should be cleaned periodically to extend their useful life. Replace suspension systems when they appear damaged or worn. Headgear that is perforated, cracked, or deformed should be discarded and replaced, as well as those that have show signs of exposure to excessive heat, chemicals, ultraviolet light, or other radiation. This can include loss of surface gloss, chalking, o flaking. Finally, always replace a hard hat if it sustains an impact, even if damage is not noticeable.

R. Baker & Son's commitment to conducting safe projects is unequaled in our industry. As part of our health and safety program, we regularly inspect all personal protective equipment to ensure that it meets or exceeds all regulations and standards at all times.
R. Baker & Son All Industrial Services
1 Globe Court
Red Bank, NJ 07701
Phone: 732-222-3553
Fax: 732-450-031
Web: http://www.rbaker.com
Full News Archive
2023
2022
2021
2020
2019
2018
2017
2016
2015
2014
2013
2012
2011
2010
2009
2008