Rigging, Dismantling & Demolition Project Safety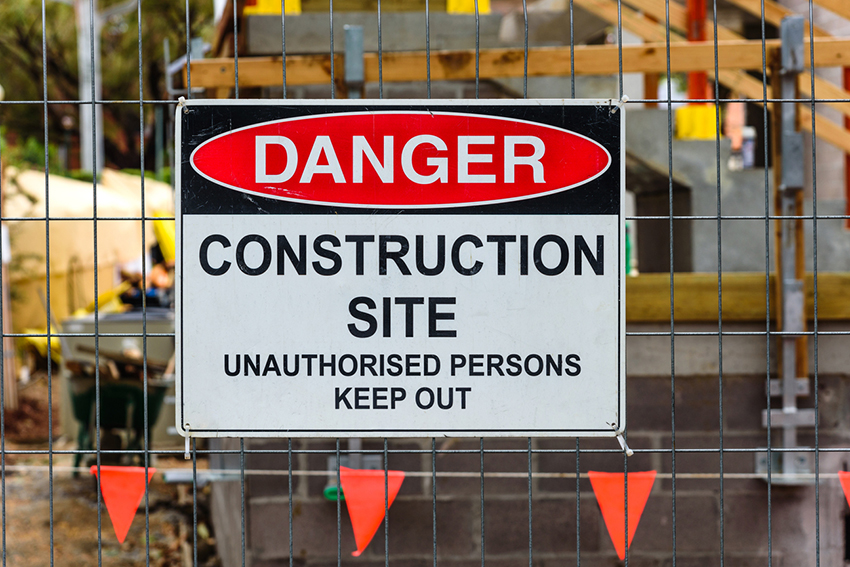 Safety is the number one priority on every R. Baker & Son project, from dismantling, rigging, and demolition, to plant decommissioning, plant relocation, and environmental services. Safeguards that protect workers and the general public from fall hazards, falling materials, unstable structures, and other dangers inherent in construction should be established before a project even begins.
One of the first steps in securing a job site is erecting a fence or barricade around the work zone to prevent people from entering, either purposely or accidentally, and posting clear warning signs that work is in progress. There are strict OSHA guidelines as to what actions and precautions must be taken for specific types of hazards. This can include floor holes, wall openings, and railing systems. All holes should be boarded or otherwise covered, and steps should be taken to prevent accidental removal of these covers. Structural integrity standards must be strictly met, and any weakened areas should be braced according to regulations.
R. Baker & Son recently completed a dismantling project at a manufacturing facility, we worked closely with the EHS director to provide a safe environment for plant employees as well as our own crew members. This was an operational facility, running three 8-hour shifts daily, with R. Baker & Son performing rigging and dismantling during one shift per day. Like most projects we do, hazards and safety concerns were constantly changing as the project progressed, so Baker crew members inspected the entire site and verified all areas were safely secured, illuminated, and marked with proper signage at the end of each work day. This included floors, walls, railings, elevated areas, walkways, and stairs. Each workday began with a toolbox talk and task hazard analysis (THA) to apprise crew members of the day's activities to ensure that everyone was prepared and equipped with the proper PPE. The project was completed safely and within the allotted 3-week schedule to the customer's satisfaction.
About R. Baker & Son All Industrial Services
R. Baker & Son All Industrial Services, a Minority and Women-Owned Business Enterprise (M/WBE), in business since 1935, is a premier specialized contractor operating in the United States, Canada, and Puerto Rico, with over one hundred employees and an exemplary safety record (we have been directly involved in four sites that received VPP OSHA Safety Awards). R. Baker & Son is financially strong, with bonding capabilities of over $10 million. Capabilities include industrial and commercial demolition, rigging, machinery- and plant-moving, dismantling, decommissioning, plant and equipment relocation, interior demolition, selective demolition, warehousing, wrecking and razing, millwright, plant reconfigurations, heavy rigging, salvage, environmental services, remediation, decontamination, abatement, and investment and asset recovery.
R. Baker & Son - All Industrial Services
190 Boundary Road
Marlboro, NJ 07746
732-222-3553
Full News Archive
2023
2022
2021
2020
2019
2018
2017
2016
2015
2014
2013
2012
2011
2010
2009
2008