Demolition and Lead-Based Paint: Safe Practices for Cutting Steel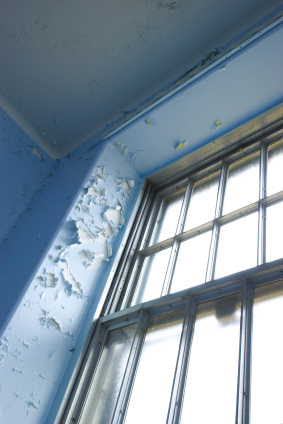 The presence of lead-based paint is a given when it comes to buildings constructed before 1978, when it was first banned in residential and public buildings, and lead paint is often present in structures built after the ban took effect. Demolition of a building where lead paint may be present requires a contractor to identify all surfaces and follow strict abatement requirements. This includes a written lead compliance program, frequent testing, use of equipment to minimize lead dust and fumes, and supplying workers with the required protective equipment.

When lead paint is present on metal surfaces, such as structural steel beams, staircases, columns, and railings, use of hydraulic shears is always preferable to torch cutting to avoid producing heat-generated lead fumes. In interior demolition and selective demolition of enclosed spaces, however, use of hydraulic tools might not be possible, and torches must be used. In such cases, the demolition contractor must identify and mark where all cuts will occur and lead paint must be stripped back at least four inches in all directions from where heat will be applied (R. Baker & Son's routine practice is to strip lead paint at least twelve inches from the cut point). Methods can include chemical stripping and power tools with vacuum attachments, and workers performing this work must be equipped with required PPE, including in-line respirators.
R. Baker & Son - All Industrial Services
1 Globe Court
Red Bank, NJ 07701
732-222-3553
Full News Archive
2023
2022
2021
2020
2019
2018
2017
2016
2015
2014
2013
2012
2011
2010
2009
2008