Ruby Baker and the History of R. Baker & Son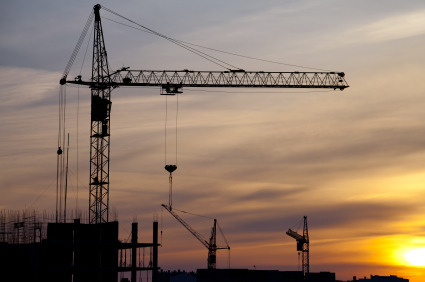 R. Baker & Son All Industrial Services was founded by Roger "Ruby" Baker in the New York City area in 1935. Today, under the helm of Ruby's son, Walter, and his grandsons, David and Mark, R. Baker & Son is widely recognized as the premier contractor in rigging, demolition, dismantling, and plant and equipment relocation in the United States, Canada, and Puerto Rico.

Ruby Baker started his business during the Great Depression, a time when jobs were scarce, and competition among industrial contractors was fierce. But, early on, Ruby and his employees worked hard establishing their exceptional reputation in their industry, taking on challenging projects that other contractors could not. As R. Baker & Son rapidly grew, Ruby Baker stressed the value of delivering premier customer service and developing and cultivating solid, long-term client/contractor relationships, which, according to company president David Baker, are still "the core of this company". As testament, some present day customers can be traced back to relationships that were established more than forty years ago.

R. Baker & Son has long fostered Ruby Baker's steadfast philosophy of dedication to excellence, integrity, and unparalleled expertise, and as a result we continue to thrive and grow for nearly 80 years.

About R. Baker & Son All Industrial Services

R. Baker & Son All Industrial Services, a Service-Disabled Veteran-Owned Small Business (SDVOSB) in business since 1935, is a premier specialized contractor operating in the United States, Canada and Puerto Rico, with over one hundred employees and an exemplary safety record (we have been directly involved in four sites that received VPP OSHA Safety Awards). R. Baker & Son is financially strong, with bonding capabilities over $10 million. Capabilities include industrial and commercial demolition, rigging, machinery- and plant-moving, dismantling, decommissioning, plant and equipment relocation, interior demolition, selective demolition, warehousing, wrecking and razing, millwright, plant reconfigurations, heavy rigging, salvage, environmental services, remediation, decontamination, abatement, and investment and asset recovery.

Demolition, wrecking and razing, rigging, millwright, plant reconfigurations, heavy rigging, Service-Disabled Veteran-Owned Small Business / SDVOSB, salvage, dismantling, decommissioning, plant and machinery moving, building demolition, riggers, environmental services, remediation, decontamination, abatement, interior demolition, investment and asset recovery.

R. Baker & Son All Industrial Services
1 Globe Street
Red Bank, NJ 07701
Phone: 732-222-3553
Fax: 732-450-0311
Web: rbaker.com
Full News Archive
2023
2022
2021
2020
2019
2018
2017
2016
2015
2014
2013
2012
2011
2010
2009
2008