Fire Protection Requirements in Demolition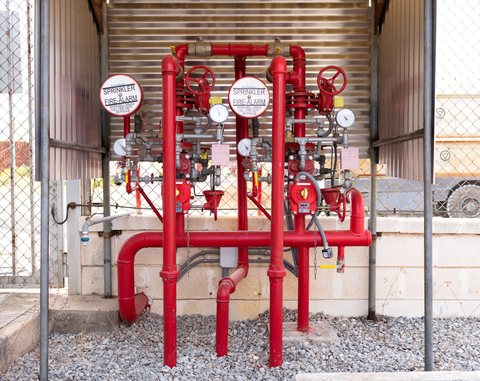 Demolition in existing buildings and structures that are attached to or near other structures requires coordination with the client, insurance company, or local jurisdiction to review building safety and fire protection requirements during and after demolition.
There are two main approaches to fire protection during demolition. The more common requirement is use of heat detectors to monitor a demolition area for heat and fire, which requires modification of the existing fire alarm system. Heat detectors, either fixed temperature or rate-of-rise, must be installed in specified places, followed by testing of the system to verify that it is operational. Smoke detectors and duct detectors must be removed to avoid creating false alarms due to dust. Care must also be taken to ensure that communication lines are not disrupted. The temporary fire alarm system must be closely monitored and maintained as demolition activities can affect the system and result in a trouble, supervisory or open-circuit signal that must be addressed immediately.
In some instances, a client, insurance company, or jurisdiction may require the existing wet fire sprinkler system remain operational until demolition has been completed. This can require installation of heat collectors around sprinkler heads to capture heat once the ceiling is removed. Extreme care must be taken when removing ductwork, piping, lines, ceilings, electrical conduit, fan coil units, etc., so as not to activate a sprinkler head by accident.
About R. Baker & Son All Industrial Services

R. Baker & Son All Industrial Services, a Service-Disabled Veteran-Owned Business (SDVOB) in business since 1935, is a premier specialized contractor operating in the United States, Canada and Puerto Rico, with over one hundred employees and an exemplary safety record (we have been directly involved in four sites that received VPP OSHA Safety Awards). R. Baker & Son is financially strong, with bonding capabilities over $10 million. Capabilities include industrial and commercial demolition, rigging, machinery- and plant-moving, dismantling, decommissioning, plant and equipment relocation, interior demolition, selective demolition, warehousing, wrecking and razing, millwright, plant reconfigurations, heavy rigging, salvage, environmental services, remediation, decontamination, abatement, and investment and asset recovery.
R. Baker & Son - All Industrial Services
190 Boundary Road
Marlboro, NJ 07746
732-222-3553
http://rbaker.com/
Full News Archive
2023
2022
2021
2020
2019
2018
2017
2016
2015
2014
2013
2012
2011
2010
2009
2008