Rigging & Assembly Teams Install Pharma Fill Line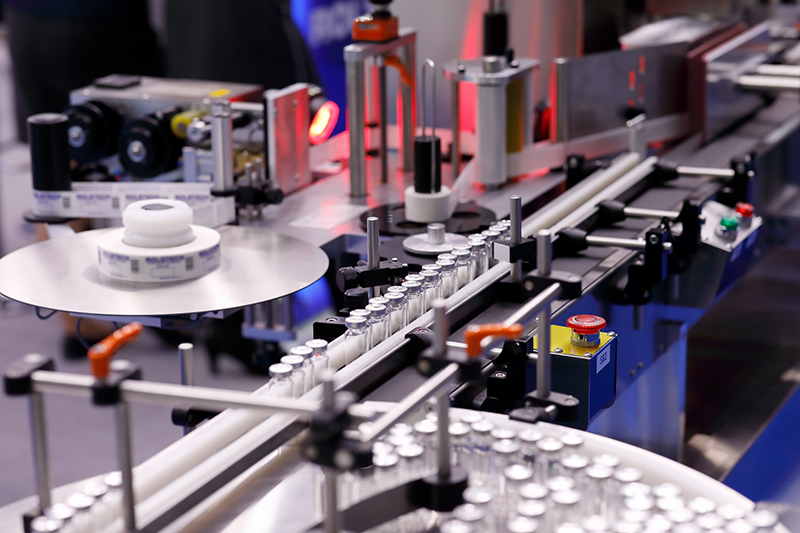 R. Baker & Son was contracted by a long-time client to install a large vial fill line with a Class 100 environmental tunnel with a large lyophilizer and auto-loader system. This entailed rigging and maneuvering multiple pieces of pharmaceutical manufacturing equipment into a space and connecting them with laser accuracy. Multiple pieces of equipment were manufactured and shipped from all over the world, and eventually they would need to come together with tolerances of less than one millimeter. To ensure pinpoint accuracy, R. Baker & Son used building information modeling (BIM), vendor shop drawings, and lasers to lay out the fill line, auto-loader and lyophilizer.
The first item to arrive was the Class 100 tunnel, which was brought into the process area and assembled by R. Baker & Son millwrights with the vendor's assistance. After protecting it with blanketing, wood supports, and rubber pads, the tunnel assembly was hoisted 7-ft. above the finish floor and suspended from overhead steel beams using spreader bars, several chain hoists, and two forklifts.
Baker riggers and millwrights then brought in multiple sections of the fill line. They were assembled and placed beneath the Class 100 tunnel using the laser-aligned planes to ensure complete accuracy. Once the fill line manufacturer verified that it was assembled and installed to their satisfaction, the R. Baker & Son rigging crew lowered the suspended tunnel to the fill line.
The auto-loader was brought in next. Because the fill line and auto-loader had been made by two different manufacturers, minor field modifications were required to allow the two pieces of equipment to connect properly. These modifications were performed over several days by R. Baker & Son with the assistance of the manufacturer.
Finally, the lyophilizer system, which consisted of a large chamber that would connect to the auto-loader, a vacuum condenser, and a refrigeration skid, was brought in by the rigging team using two large forklifts, skates, several chain hoists, and a gantry. The equipment was, again, placed with complete accuracy to ensure that prefabricated piping would connect without issue.
With R. Baker & Son's portion of the project complete, the process mechanical, electrical and instrumentation crews came in to perform wiring, pipe installation, and prepare the equipment for startup while the room finishes were being completed during off-hours.
About R. Baker & Son All Industrial Services
R. Baker & Son All Industrial Services, a Service-Disabled Veteran-Owned Business (SDVOB) in business since 1935, is a premier specialized contractor operating in the United States, Canada and Puerto Rico, with over one hundred employees and an exemplary safety record (we have been directly involved in four sites that received VPP OSHA Safety Awards). R. Baker & Son is financially strong, with bonding capabilities over $10 million. Capabilities include industrial and commercial demolition, rigging, machinery- and plant-moving, dismantling, decommissioning, plant and equipment relocation, interior demolition, selective demolition, warehousing, wrecking and razing, millwright, plant reconfigurations, heavy rigging, salvage, environmental services, remediation, decontamination, abatement, and investment and asset recovery.
R. Baker & Son - All Industrial Services
190 Boundary Road
Marlboro, NJ 07746
732-222-3553
http://rbaker.com/index.php
Full News Archive
2023
2022
2021
2020
2019
2018
2017
2016
2015
2014
2013
2012
2011
2010
2009
2008