Zero Punch List Approach to Demolition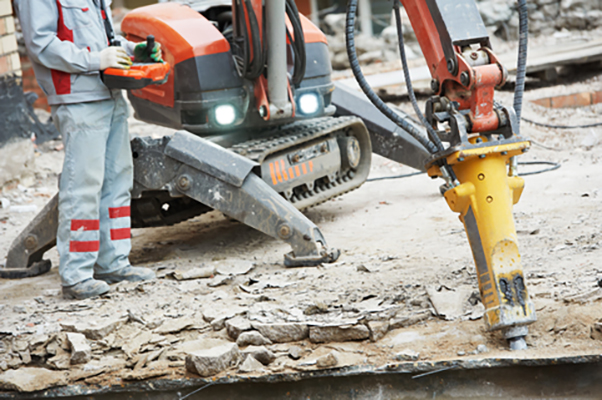 Unless its performed by a highly experienced and professional contractor like R. Baker & Son, demolition can be a messy, chaotic process. Demolition experience dictates the best tools, equipment, and approach to getting a project done safely, quickly, and with the best outcome possible. What clients appreciate most is how a contractor leaves a project, preferably cleanly, and with no details left unfinished. No owner wants to have a mile-long punch list at the end of a project that takes multiple reviews and ages to complete. This is why R. Baker & Son strives for a "zero" punch list at the end of every project.
On most demolition projects, there is no clear line of demarcation of where the demolition should end. For example, exactly to what point should pipes be cut, or where electrical systems should be taken back to. Its often up to R. Baker & Son as the demolition contractor to make the determination not only to delineate where the demo ends and work to that objective, but to leave a clean, well-prepared starting point for the next contractor.
We monitor our own work as our demolition projects progress, developing and taking care of our own punch list items before we consider our contract tasks to be complete. When it's time for the owner to come in and compile their punch list (which can be exhaustive and tend to take on a life of their own) it is always R. Baker & Son's goal to have zero punch list items to be completed. This includes both contract work and extra work not specified in the contract.
About R. Baker & Son All Industrial Services
R. Baker & Son All Industrial Services, a Minority and Women-Owned Business Enterprise (M/WBE), in business since 1935, is a premier specialized contractor operating in the United States, Canada and Puerto Rico, with over one hundred employees and an exemplary safety record (we have been directly involved in four sites that received VPP OSHA Safety Awards). R. Baker & Son is financially strong, with bonding capabilities over $10 million. Capabilities include industrial and commercial demolition, rigging, machinery- and plant-moving, dismantling, decommissioning, plant and equipment relocation, interior demolition, selective demolition, warehousing, wrecking and razing, millwright, plant reconfigurations, heavy rigging, salvage, environmental services, remediation, decontamination, abatement, and investment and asset recovery.
R. Baker & Son - All Industrial Services
190 Boundary Road
Marlboro, NJ 07746
Full News Archive
2023
2022
2021
2020
2019
2018
2017
2016
2015
2014
2013
2012
2011
2010
2009
2008