Baker Works w/ MEP Engineers to Accelerate Plant Relocation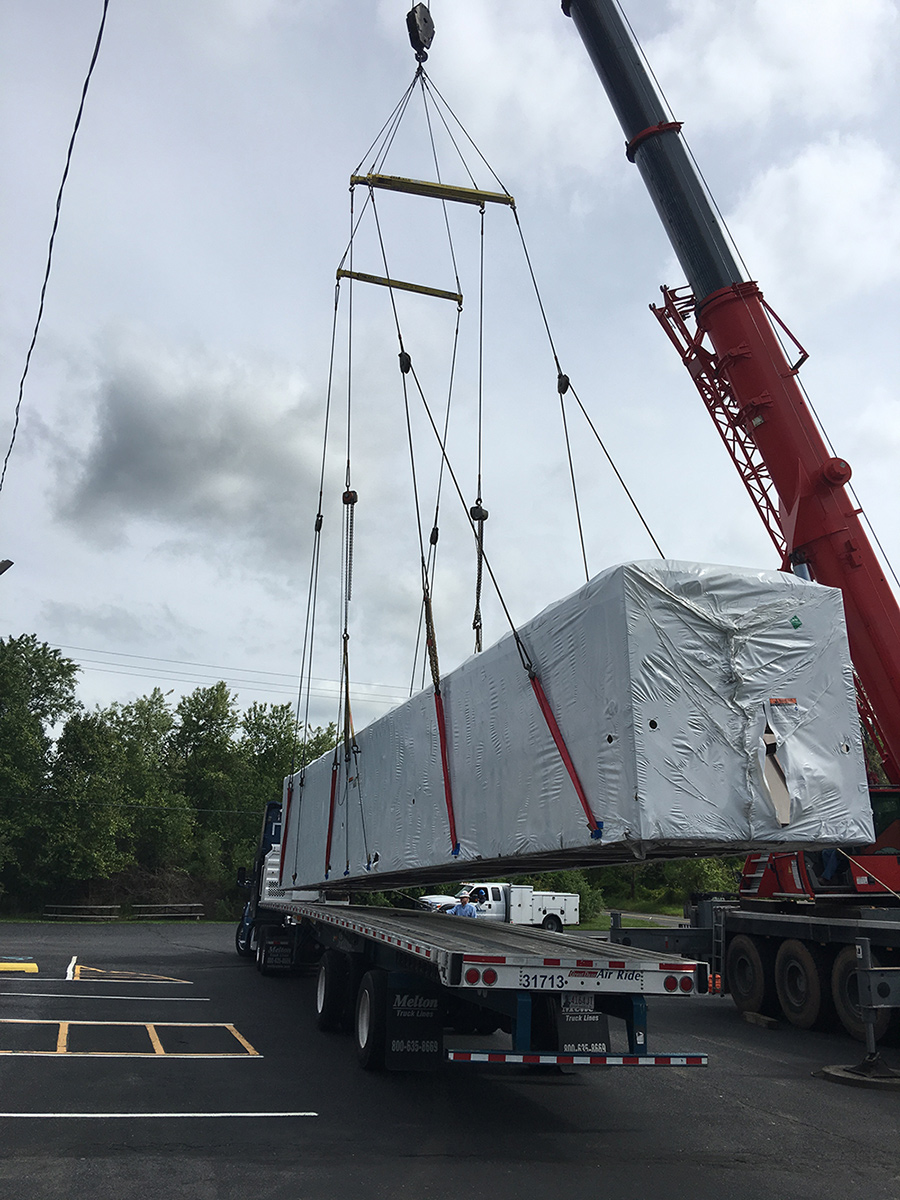 Relocating a plant, whether moving across town or across the country, usually means there will be a lapse in production. The longer process is down, the higher the cost, which is why bringing the new plant online as rapidly as possible is imperative to keeping costs in check and preserving your reputation with customers.
R. Baker & Son completed a manufacturing plant relocation project recently, moving the client's entire process 400 miles to a neighboring state. The project was rather unique in that the Baker Team worked hand-in-hand with MEP design engineers to fit out the new facility with electrical, plumbing, compressed air, chilled and hot water utilities, sanitary and process waste by going through the entire facility and recording and photographing equipment name plates as well as precise location and layout of equipment. Hundreds of hours were spent planning and coordinating the move with the client to minimize downtime.
Using the information supplied by R. Baker & Son, the MEP design team ordered an increase in the size of the electrical service and had electrical distribution panels placed throughout the new facility. Sanitary and process drains were cut into the floors and patched at strategic locations. Compressed air headers and chilled water and hot water distribution pipes were run throughout the facility with pinpoint accuracy in anticipation of the new equipment and systems arriving.
The initial estimate for MEP construction was 20 months, but with the unique coordination between R. Baker and the MEP design engineers, a month was shaved off the MEP portion of the plant relocation project. Including long lead times for new electrical substations and transformers, MEP construction took 16 weeks to complete. The move, connection and startup, done in multiple phases, progressed rapidly, taking an additional four weeks to complete.
R. Baker & Son has completed countless plant relocation projects in our 82-year company history. For more information on plant relocation and other services, please contact us at 732-222-3553 or quote@rbaker.com.
Full News Archive
2023
2022
2021
2020
2019
2018
2017
2016
2015
2014
2013
2012
2011
2010
2009
2008