Hazardous Noise in Rigging and Demolition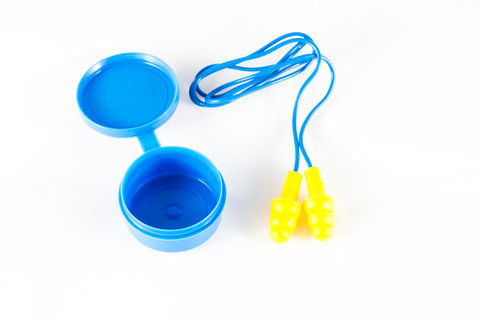 Each year, 30 million people in the U.S. are exposed to hazardous noise in the workplace, and about 20,000 of them suffer cumulative and irreversible hearing loss that neither surgery nor a hearing aid can correct. Fortunately, noise-induced hearing loss is 100% preventable with use of hearing protection devices (HPDs) and proper administrative and engineering controls.
Repeated exposure to noise exceeding 85 decibels (dB) is considered dangerous, and demolition and construction workers in general, who on average are exposed to more than 85 dB during 70% of their work shifts, have among the highest exposure to dangerous levels of noise. Unprotected exposure to 100 dB for more than 15 minutes can cause hearing damage, and at levels above 110 dB, repeated exposure of just one minute can significantly increase the risk. In addition to effecting one's quality of life, hearing loss and high noise levels have been associated with stress, irritability, loss of concentration, decreased productivity, and inability to hear warning signals, all of which contribute to increased workplace accidents and injuries. Studies show that the average 25 year-old construction worker who does not use proper hearing protection has the same hearing as the average 50 year-old working in a quiet environment, and most construction workers have significant noise-related hearing loss by age 50.
In a study of specific construction tasks, researchers at the University of Washington found that demolition (99.3 dBA), rigging (92.6 dBA), and chipping concrete (102.9 dBA) ranked highest in average weighted decibel levels, and rigging had the highest maximum noise level at 128.6 dBA. This makes R. Baker & Son demolition and rigging personnel particularly susceptible to hearing loss, which is why strict use of hearing protection devices is an imperative on every project. HPD types include earplugs, earmuffs, canal caps, semi-aural bands, and devices that electronically block out noise. HPDs must carry the proper noise reduction rating (NRR) for the work site and should be worn for the duration of exposure. Wherever possible, low-noise equipment and noise barriers should be used to protect demolition and rigging crew members.
About R. Baker & Son All Industrial Services

R. Baker & Son All Industrial Services, a Service-Disabled Veteran-Owned Business (SDVOB) in business since 1935, is a premier specialized contractor operating in the United States, Canada and Puerto Rico, with over one hundred employees and an exemplary safety record (we have been directly involved in four sites that received VPP OSHA Safety Awards). R. Baker & Son is financially strong, with bonding capabilities over $10 million. Capabilities include industrial and commercial demolition, rigging, machinery- and plant-moving, dismantling, decommissioning, plant and equipment relocation, interior demolition, selective demolition, warehousing, wrecking and razing, millwright, plant reconfigurations, heavy rigging, salvage, environmental services, remediation, decontamination, abatement, and investment and asset recovery.
R. Baker & Son - All Industrial Services
190 Boundary Road
Marlboro, NJ 07746
732-222-3553
http://www.rbaker.com
Full News Archive
2023
2022
2021
2020
2019
2018
2017
2016
2015
2014
2013
2012
2011
2010
2009
2008