R. Baker & Son Establishes Better EMR Safety Rating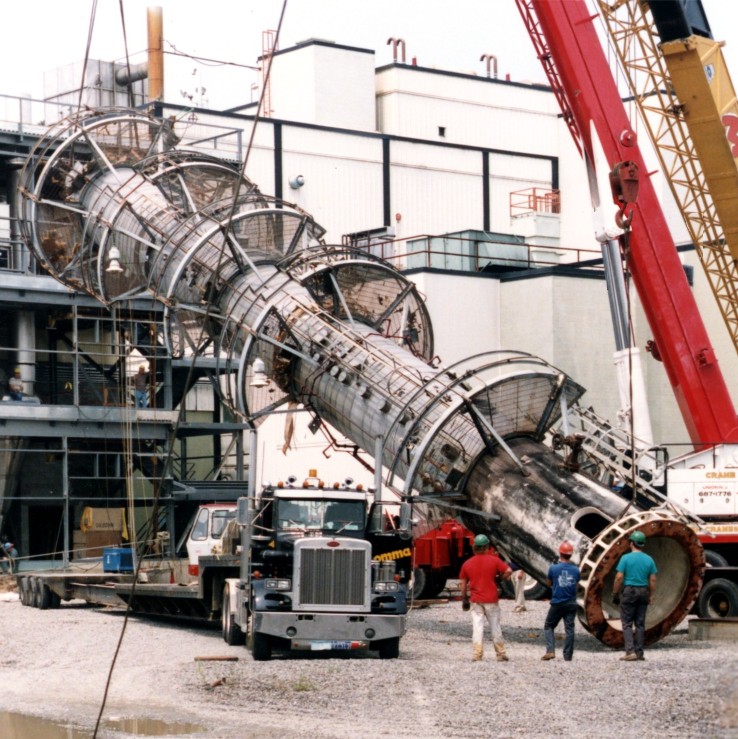 R. Baker & Son All Industrial Services is proud to announce that our Experience Modification Rate (EMR) for the Year 200/2010 has dropped from a 0.79 to a 0.73. This is directly due to R. Baker & Son's corporate commitment to safety and zero accidents / incidents.
The Experience Modification Rate (EMR) is a number utilized by insurance companies to gauge both past and future chances of risk. The basis of the experience modification is a comparison of the actual losses charged to an employer during the experience period with the expected losses for an average employer reporting the same exposures in each classification. In general, the lower the EMR of your business, the lower your worker compensation insurance premiums will be.
An EMR of 1.0 is considered the industry average. Any EMR rating above 1.0 may indicate that a contractor has not managed their safety program correctly and has had workers compensation claims (i.e. injuries). R. Baker & Son's EMR is 0.73 which is substantially below 1.0 and shows that R. Baker & Son manages risk and safety correctly.
In fact, an EMR of 0.73 is an extremely rare if non-existent accomplishment within our industry. A record like this can only be accomplished through the dedication and teamwork of our employees and subcontractors and their commitment to work safely. R. Baker & Son also wants to thank our customers for their commitment to providing a safe work place.
R. Baker & Son will continue to maintain our promise to all of you to provide safe working conditions, the latest technology in tools and equipment and continued education and industry training. By working together and maintaining a mutual goal of accident free projects, our success will continue and benefit each of us at work and at home for years to come.
About R. Baker & Son All Industrial Services
R. Baker & Son All Industrial Services is the premier specialized contractor in the United States, Canada and Puerto Rico. The Service-Disabled Veteran-Owned Small Businesses (SDVOSB) has been in business since 1935, has over 100 employees, an exemplary safety record (We have been directly involved in four (4) sites that received VPP OSHA Safety Awards) and is financially strong (bonding capabilities over $10 Million). Capabilities include industrial and commercial demolition, rigging, machinery & plant moving, dismantling, decommissioning, plant and equipment relocation, interior demolition, wrecking, selective demolition , demolition contractors in NJ and warehousing.
Corporate Contact Information
R. Baker & Son All Industrial Services
1 Globe Street
Red Bank, NJ 07701
Phone: 732-222-3553
Fax: 732-450-0311
Website: http://www.rbaker.com
Full News Archive
2023
2022
2021
2020
2019
2018
2017
2016
2015
2014
2013
2012
2011
2010
2009
2008