Structure Support is Critical on Demolition Projects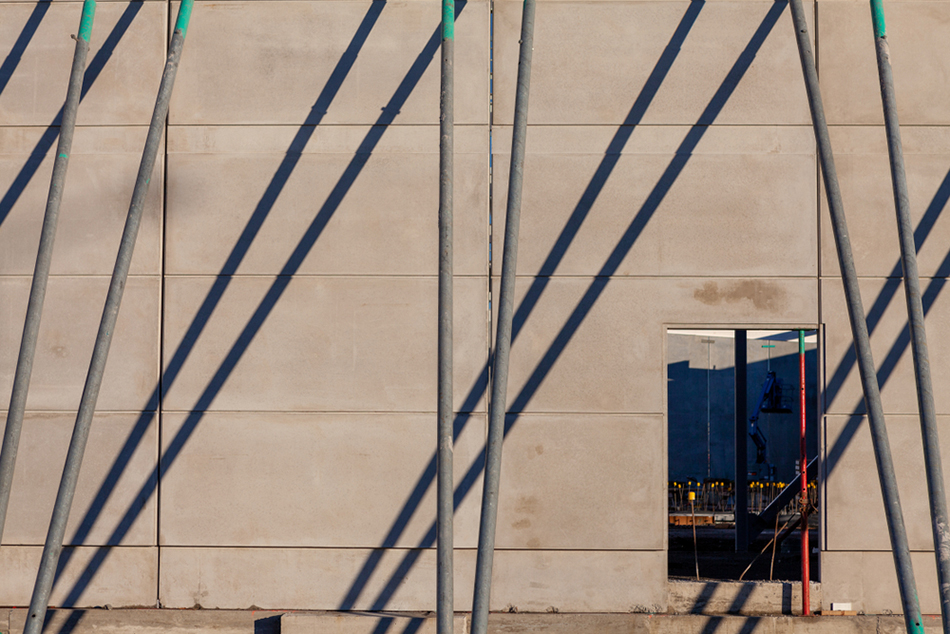 Supporting a structure is a critical part of many interior demolition, selective demolition, and dismantling projects. Proper shoring and bracing require an experienced demolition contractor that has a thorough understanding of physics, cause-and-effect, and how buildings are constructed. The materials used for shoring and bracing must be appropriately sized and placed to ensure that breaks and collapses won't happen. These can include beams, knee bracing, posts, timbers, and various other
Well-planned demolition projects usually follow a specific project plan that outlines any shoring and bracing that will be required as work progresses. Floors, walls, ceilings, roofs, and mechanical piping and equipment may need support as columns, bearing walls, and other critical structural elements are removed. All shoring and bracing must be properly fastened or tethered to prevent slipping, racking, or kicking out when weight is shifted. These supports can be quite large, often requiring delivery via flatbed trucks and installation using Bobcats, lulls, forklifts, and other tools and equipment.
With nearly 90 years of experience in dismantling, demolition, and rigging, R. Baker & Son has an exemplary safety record and we are consummate experts in ensuring that every structure is properly supported on every project.
About R. Baker & Son All Industrial Services
R. Baker & Son All Industrial Services, a Minority and Women-Owned Business Enterprise (M/WBE), in business since 1935, is a premier specialized contractor operating in the United States, Canada, and Puerto Rico, with over one hundred employees and an exemplary safety record (we have been directly involved in six sites that received VPP OSHA Safety Awards). R. Baker & Son is financially strong, with bonding capabilities of over $20 million. Capabilities include industrial and commercial demolition, rigging, machinery- and plant-moving, dismantling, decommissioning, plant and equipment relocation, interior demolition, selective demolition, warehousing, wrecking and razing, millwright, plant reconfigurations, heavy rigging, salvage, environmental services, remediation, decontamination, abatement, and investment and asset recovery.
R. Baker & Son - All Industrial Services
190 Boundary Road
Marlboro, NJ 07746
732-222-3553
Full News Archive
2023
2022
2021
2020
2019
2018
2017
2016
2015
2014
2013
2012
2011
2010
2009
2008