Module Rigging and Installation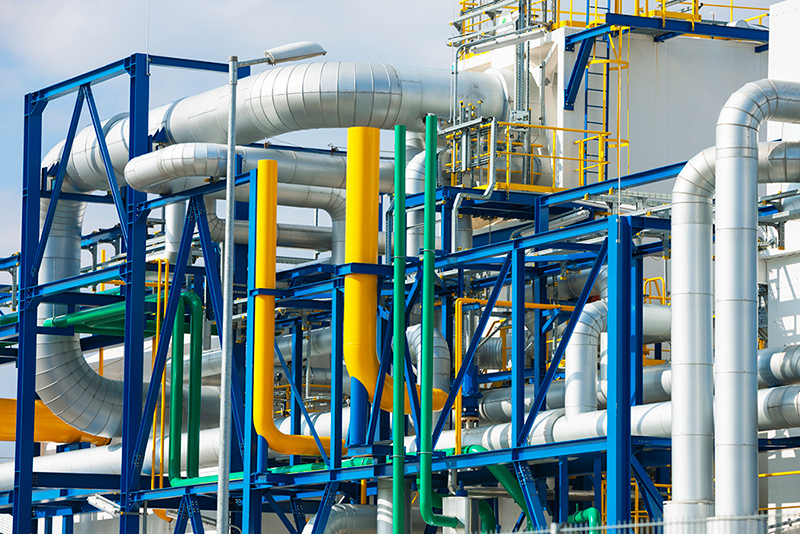 R. Baker & Son recently completed a module installation at a northern New Jersey chemical pilot plant.
Working closely with the owner and the module fabricator, the Baker team developed a lift plan and a site-specific safety plan before the start of the project. Eighteen 42-foot long process and pipe rack modules, each weighing between 15 and 41 tons, were to be rigged and set in place according to the Sequence of Installation developed by the owner and module fabricator. In reviewing the Sequence of Installation and 3D models, however, R. Baker was able to come up with a more efficient procedure that would enable crews to complete the module installation in less time. Following a consultation with the owner and fabricator, the Sequence of Installation was revised and a new delivery schedule was coordinated with the module transporter.
Rigging crews utilized a 180-ton hydraulic crane to remove modules from trans- porter vehicles and set them in place per the 3D models, and interconnects were installed for permanent bracing. Plat- forms, railings, and stairwells were received and constructed in and around the modules. With the revisions to the Sequence of Installation and crews working 10-hour days, R. Baker & Son was able to shave nearly two weeks from the six-week project schedule and enabled electrical and mechanical crews to begin their work earlier than planned.
About R. Baker & Son All Industrial Services
R. Baker & Son All Industrial Services, a Service-Disabled Veteran-Owned Business (SDVOB) in business since 1935, is a premier specialized contractor operating in the United States, Canada and Puerto Rico, with over one hundred employees and an exemplary safety record (we have been directly involved in four sites that received VPP OSHA Safety Awards). R. Baker & Son is financially strong, with bonding capabilities over $10 million. Capabilities include industrial and commercial demolition, rigging, machinery- and plant-moving, dismantling, decommissioning, plant and equipment relocation, interior demolition, selective demolition, warehousing, wrecking and razing, millwright, plant reconfigurations, heavy rigging, salvage, environmental services, remediation, decontamination, abatement, and investment and asset recovery.
R. Baker & Son - All Industrial Services
190 Boundary Road
Marlboro, NJ 07746
732-222-3553
Full News Archive
2023
2022
2021
2020
2019
2018
2017
2016
2015
2014
2013
2012
2011
2010
2009
2008