Successful Hospital Renovation Project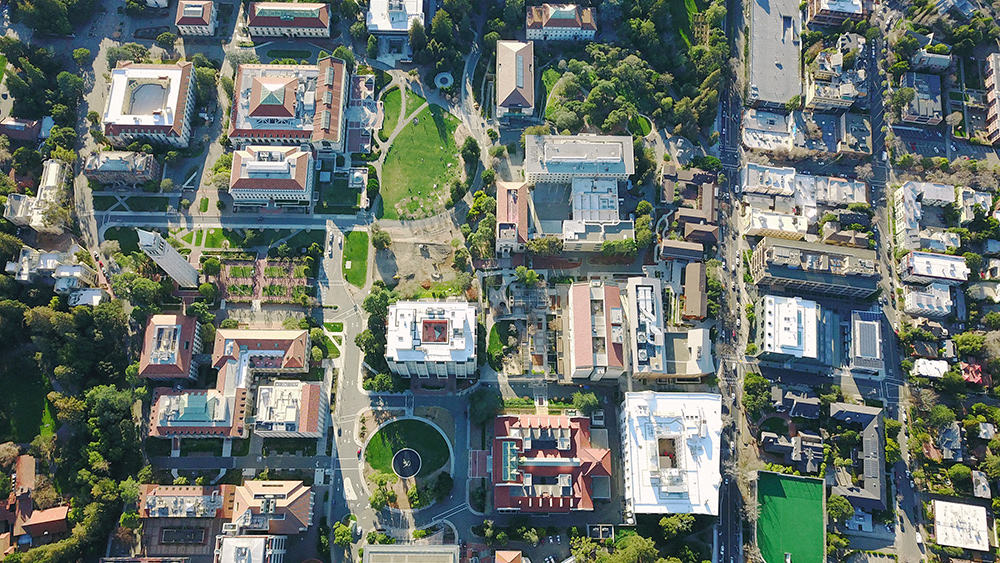 A large university hospital in New York had several buildings on campus. The central building, a 75,000 sq. ft. four-story structure with a mechanical penthouse was the first to be erected in 1944, with the other buildings gradually added over the intervening years. The building had undergone several renovations and a complete gut over time, and another renovation was once again needed. This renovation was going to be trickier than the others, however, as the building was now completely surrounded by other structures with only courtyards between the buildings.
The project had a super-aggressive schedule that required the quick removal of demolition debris from the building and penthouse and rigging of new equipment and materials into the building. It was extremely important for the client to minimize disruption and protect the building's architectural integrity, as well as to conduct all rigging and demolition work safely and efficiently. R. Baker & Son devised a rigging and routing plan that could safely and efficiently accommodate a tough job with minimal disruption to the university, and they quickly zeroed in on a donor's garden between two adjacent buildings featuring several trees and a large fountain.
After measuring and photographing the garden from every angle, trees were carefully dug up and replanted nearby, and all pavers and rock work were removed and transported to R. Baker & Son's warehouse for storage during the project. A temporary narrow gravel road was installed between the two buildings from the road to the building undergoing renovation. Heavy-duty scaffolding was erected, and the Baker Team installed a steel beam on the overhand of a soffit to accommodate a large chain hoist. Dumpsters were placed in a parking lot, surrounded by a temporary solid fence to help maintain the beauty of the campus. Several large windows and a louver were removed and plywood protection installed around the window openings to protect the building's exterior from damage.
Lulls were moved to and from the building via the temporary road, removing demolition debris, bringing in new materials and rigging mechanical equipment into the penthouse through the window openings. All deliveries came into the fenced area, referred to as the "handshake zone", during early morning hours. A dust, noise and vibration schedule specified that materials could not be moved between 11 a.m. and 1:30 p.m. to accommodate an outdoor dining area adjacent to the worksite. Two R. Baker & Son laborers were assigned with the task of continuous clean up around the building under renovation, and the handshake area was broom swept daily and inspected by the facility manager at the end of each workday.
At completion, all protective plywood was removed and new windows and louvers were installed throughout. The building was cleaned and power-washed and the temporary gravel road was removed and replaced with sod. The donor's garden was replanted, and pavers and rock work were returned from R. Baker & Son's warehouse and reinstalled exactly as they were before. The client was extremely pleased in the end.
About R. Baker & Son All Industrial Services
R. Baker & Son All Industrial Services, a Service-Disabled Veteran-Owned Business (SDVOB) in business since 1935, is a premier specialized contractor operating in the United States, Canada and Puerto Rico, with over one hundred employees and an exemplary safety record (we have been directly involved in four sites that received VPP OSHA Safety Awards). R. Baker & Son is financially strong, with bonding capabilities over $10 million. Capabilities include industrial and commercial demolition, rigging, machinery- and plant-moving, dismantling, decommissioning, plant and equipment relocation, interior demolition, selective demolition, warehousing, wrecking and razing, millwright, plant reconfigurations, heavy rigging, salvage, environmental services, remediation, decontamination, abatement, and investment and asset recovery.
R. Baker & Son - All Industrial Services
190 Boundary Road
Marlboro, NJ 07746
732-222-3553
Full News Archive
2023
2022
2021
2020
2019
2018
2017
2016
2015
2014
2013
2012
2011
2010
2009
2008