Dust, Noise, Vibration and Odor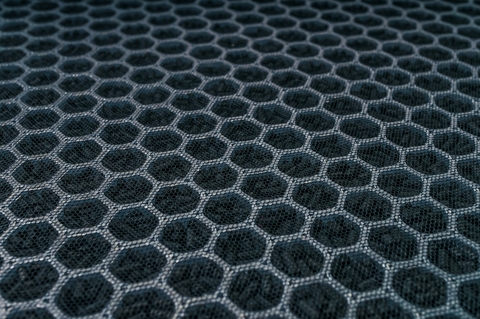 R. Baker & Son worked closely with the owner of a large three-story building during a recent interior demolition project to develop a dust, noise and vibration schedule. Occupied office buildings surrounded the structure, so noisy activities like pneumatic hammering and use of heavy equipment was limited to a three-hour span from 5:30 a.m. to 8:30 a.m., followed by cleanup and low-noise tasks between 9:00 a.m. and 3:00 p.m. Dust was controlled by water misting and exhaust fan particle filtering to keep the space negative, preventing infiltration to other areas.
One of the client's biggest concerns was preventing odor from permeating a nearby building with 100% outside air intakes that shared a courtyard space with the building being demolished. After some brainstorming, the Baker team addressed the issue by purchasing and installing ¾-inch thick rolled pre-activated carbon filter media on the intakes to capture particulates and absorb odor. The filtration was checked daily and replaced on a weekly basis during demolition and cleanup phases. The client was duly impressed with the care and ingenuity applied to their project. "Every project has specific challenges", says R. Baker & Son owner David Baker, "and providing solutions for those challenges is where customers find value."
About R. Baker & Son All Industrial Services

R. Baker & Son All Industrial Services, a Service-Disabled Veteran-Owned Business (SDVOB) in business since 1935, is a premier specialized contractor operating in the United States, Canada and Puerto Rico, with over one hundred employees and an exemplary safety record (we have been directly involved in four sites that received VPP OSHA Safety Awards). R. Baker & Son is financially strong, with bonding capabilities over $10 million. Capabilities include industrial and commercial demolition, rigging, machinery- and plant-moving, dismantling, decommissioning, plant and equipment relocation, interior demolition, selective demolition, warehousing, wrecking and razing, millwright, plant reconfigurations, heavy rigging, salvage, environmental services, remediation, decontamination, abatement, and investment and asset recovery.
R. Baker & Son - All Industrial Services
190 Boundary Road
Marlboro, NJ 07746
732-222-3553
http://rbaker.com/demolition-contractors-new-jersey.php
Full News Archive
2023
2022
2021
2020
2019
2018
2017
2016
2015
2014
2013
2012
2011
2010
2009
2008