Preserving Old Buildings For Nostalgia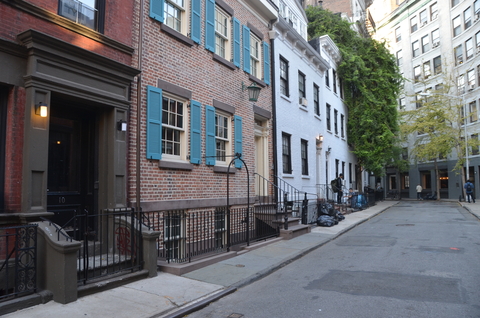 The decision whether or not to demolish an old commercial or industrial building is most often a financial one, but in some cases it's a decision of the heart. While demolition of an old building might have significant real estate value, there is often a greater nostalgic value for buildings that would be impossible to recreate. As a demolition, wrecking and dismantling company in business since 1936, R. Baker & Son has leveled countless old structures, but renovation and preservation projects are perhaps the most rewarding, particularly for Walter Baker, son of company founder Ruby Baker. "Nowadays, my favorite projects have nothing to do with wrecking. I have the most appreciation for the ones that bring back the buildings I remember from my childhood", he says.
While aged Industrial Age buildings are still regularly demolished here in the New Jersey / New York area, many are being refurbished. Old manufacturing plants, garment factories, warehouses, banks, and government buildings are being restored and converted for reuse as residential or commercial space. Original features – stonework, woodwork, masonry, tile roofs, copper gutters and downspouts, wooden beams, windows, and skylights – are reused onsite whenever possible, or recovered and restored for resale. Even obsolete industrial equipment, factory signs, tanks, and other odd items are being reconditioned and appreciated for their uniqueness and nostalgic value.
R. Baker & Son - Industrial Services
1 Globe Court
Red Bank, NJ 07701
732-222-3553
http://www.rbaker.com
Full News Archive
2023
2022
2021
2020
2019
2018
2017
2016
2015
2014
2013
2012
2011
2010
2009
2008