Rigger's Guide to Machine Skates - Role in Heavy Load Movement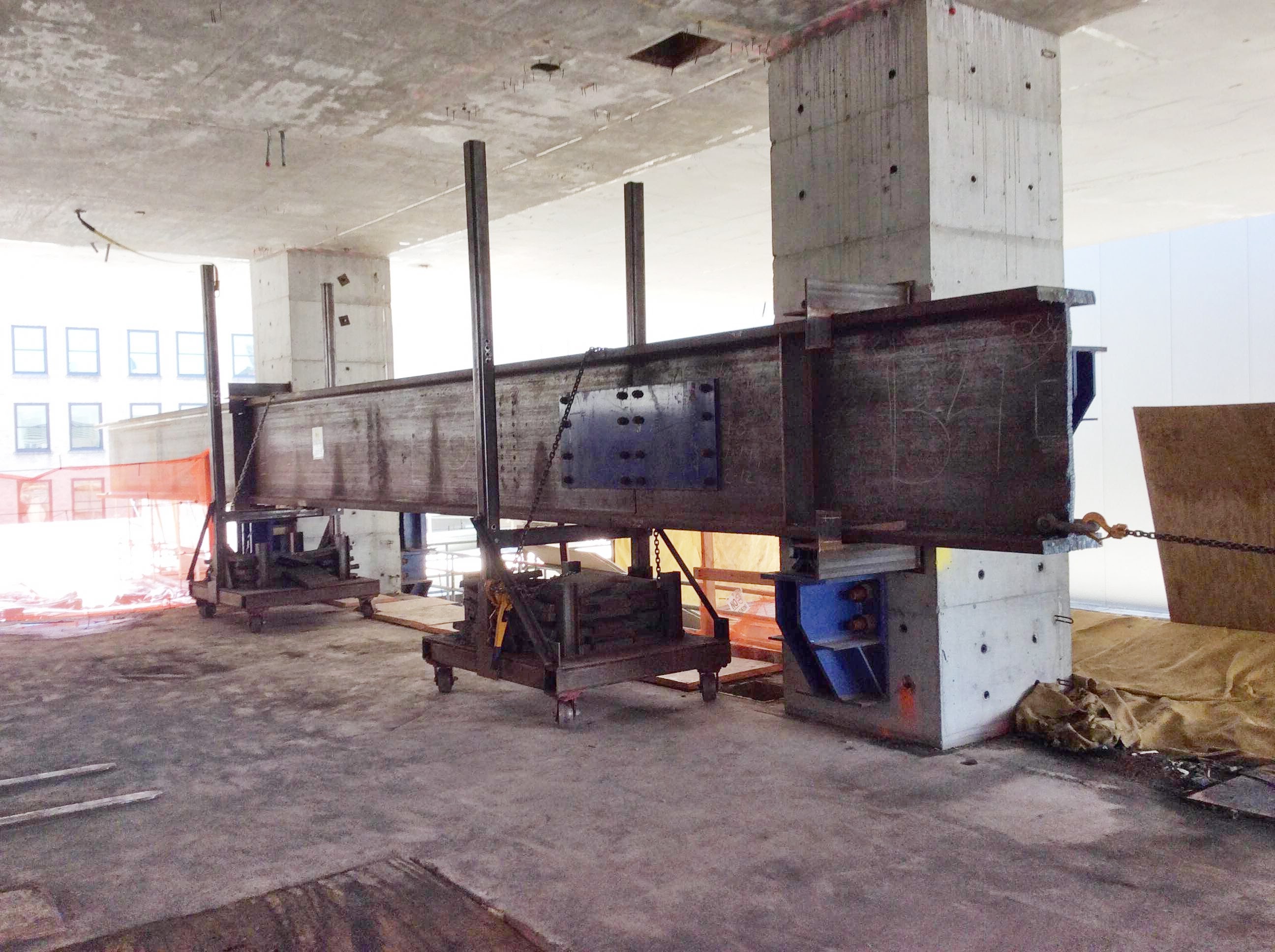 In the realm of rigging, machine skates, also known as moving skates, roller skids, or dollies, have been used in one form or another throughout history. In their various forms, these devices are indispensable tools that facilitate the movement of heavy loads. Machine skates are used across diverse industries to reduce forces and ensure the safe maneuvering of loads to their intended destinations.
There are various types of machine skates to choose from including chain roller load skates, rotational skates, steerable front skates, and dual-trailing rear skates. Selection of the appropriate skates for the job requires knowing the load's weight, dimensions, and distribution. Maneuverability is an important consideration dictated by the specific needs and challenges of the task. The skates may need to navigate the load around obstacles, negotiate sharp bends, or rotate the object 360 degrees.
Surface characteristics and roller types, which include steel, stainless steel, nylon, and polyurethane, must be considered to ensure ease of movement and protect floors from damage. Battery-operated and pneumatically-powered skates are someone new to the market, offering many features of the mechanical skate with the convenience of remote maneuverability.
Air casters are rollerless alternatives to machine skates. These devices use a cushion of high-pressure air to float heavy loads weighing up to 100 tons across smooth surfaces.
R. Baker & Son utilizes all types of machine skates depending on what our riggers require for the specific task, at times customizing them for unique project needs, to ensure safe, seamless execution. Their versatility and reliability make them some of our most important assets.
About R. Baker & Son All Industrial Services
R. Baker & Son All Industrial Services, a Minority and Women-Owned Business Enterprise (M/WBE), in business since 1935, is a premier specialized contractor operating in the United States, Canada, and Puerto Rico, with over one hundred employees and an exemplary safety record (we have been directly involved in six sites that received VPP OSHA Safety Awards). R. Baker & Son is financially strong, with bonding capabilities of over $20 million. Capabilities include industrial and commercial demolition, rigging, machinery- and plant-moving, dismantling, decommissioning, plant and equipment relocation, interior demolition, selective demolition, warehousing, wrecking and razing, millwright, plant reconfigurations, heavy rigging, salvage, environmental services, remediation, decontamination, abatement, and investment and asset recovery.
R. Baker & Son - All Industrial Services
190 Boundary Road
Marlboro, NJ 07746
732-222-3553
Full News Archive
2023
2022
2021
2020
2019
2018
2017
2016
2015
2014
2013
2012
2011
2010
2009
2008