Demolition in a Confined Space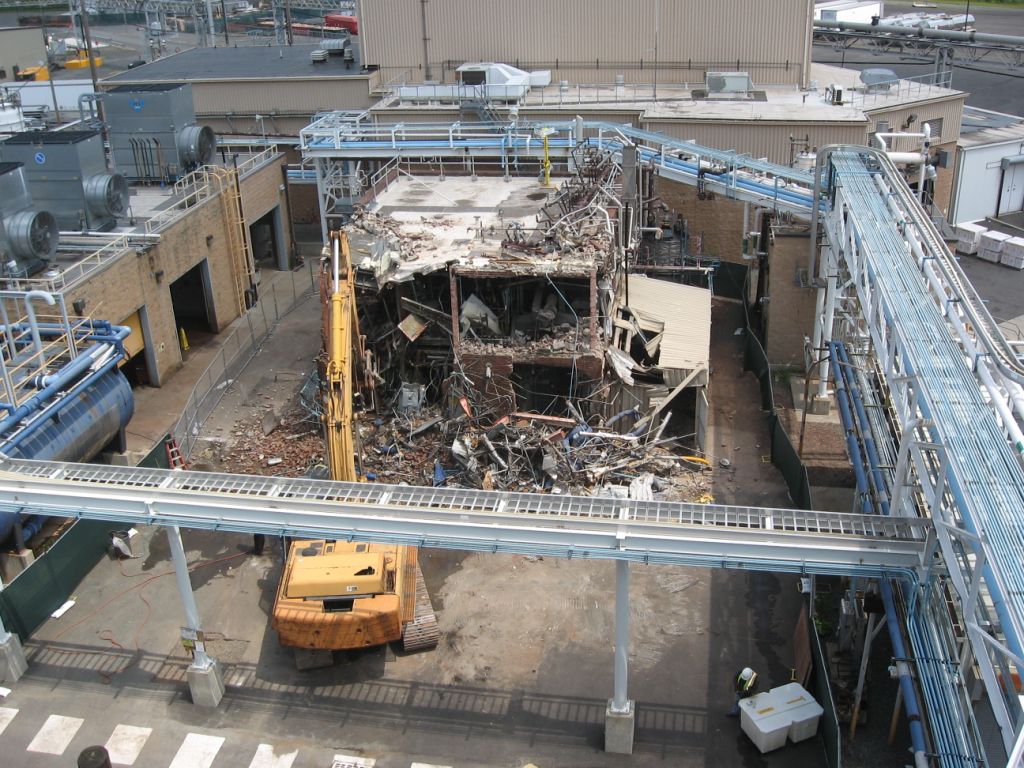 R. Baker & Son recently performed a demolition project in which a building within an operating production facility was to be demolished and removed. Close proximity of adjacent structures contributed to the challenging nature of the project.

The building slated for demolition stood between two other buildings. A large tank and a garage stood nearby on the one side of the building, and the other three sides were surrounded by elevated cable trays, which in some areas were only a foot or two away from the building. These trays contained separated utilities that included high-voltage, telecommunications, fiber optics, control wiring, and multiple piping systems, all of which were critical to the functionality of all of the other buildings at the site.

Before demolition could begin, R. Baker & Son reviewed a complete Method of Procedure with a client. Once the MOP had been approved, all building utilities and systems were carefully shut down, disconnected, or rerouted one by one, and verified. Process equipment was dismantled and removed from the building before heavy equipment was brought in to perform demolition. A Komatsu was used to carefully break down the structure without disturbing the cable trays, and debris was loaded into 40-yard dumpsters. Finally, the slab on grade was cleaned and prepared for its new flex space. The project was safely completed on time and on budget.
R.Baker & Son, All Industrial Services
1 Globe Court
Red Bank, NJ 07701
732-222-3553
http://rbaker.com/demolition-contractors-new-jersey.php
Full News Archive
2023
2022
2021
2020
2019
2018
2017
2016
2015
2014
2013
2012
2011
2010
2009
2008