Concrete Slab X-Rays Enable Accurate Cutting and Drilling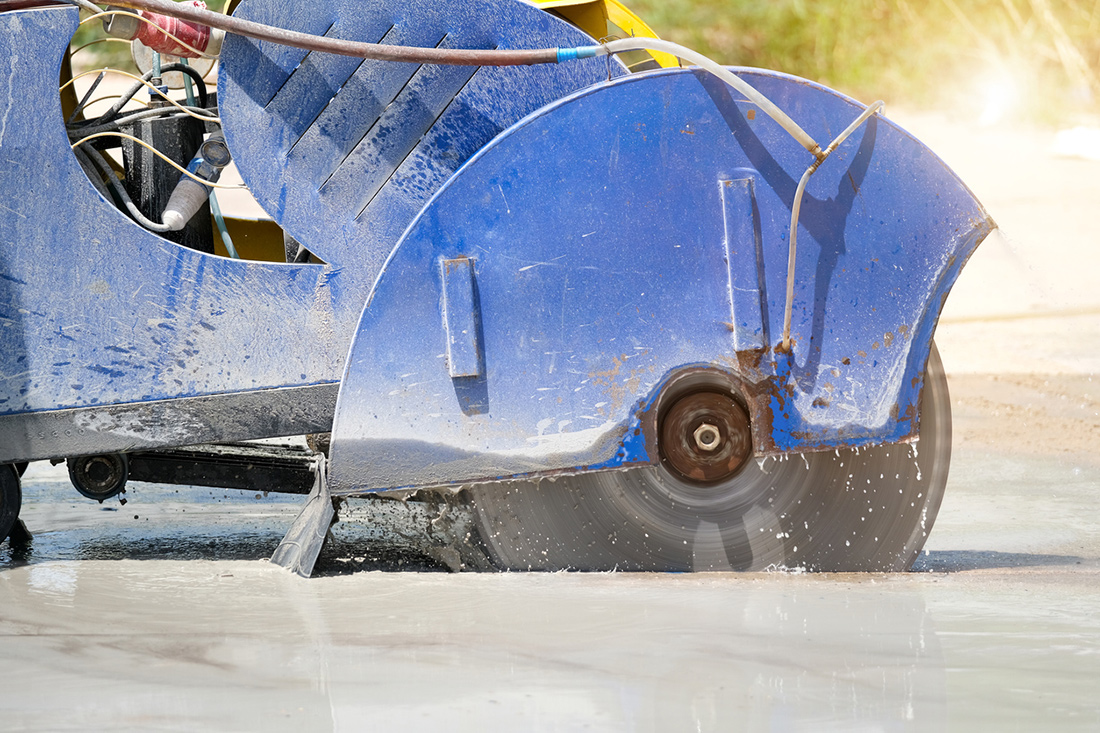 R. Baker & Son was recently involved in a selective demolition project at a four-story, 90,000 sq. ft. R&D lab facility with basement and penthouse where all forty-six laboratories would be undergoing renovation. The Baker team was tasked with the removal of all of the existing lab countertops from the casework for replacement with new monolithic countertops and sinks, removal of decontaminated fume hoods and selected casework, and the removal of flooring and cove base to make way for new composite flooring.
While our selective demolition work was underway, the project's mechanical contractor ran into a number of challenges and R. Baker & Son was asked to get involved. The mechanical contractor, with whom R. Baker & Son has worked on numerous occasions, had been cutting circular 16" openings in the 8" concrete slab floors to install new fume hood exhaust ductwork. While cutting and drilling, however, they repeatedly encountered electrical conduits that hadn't been marked on drawings. The contractor turned to R. Baker & Son, who called in a concrete x-ray company to scan the floors during second shift hours.
The x-ray scans showed that most of the conduit had been run in bundles. Baker crew members were able to core drill and cut around these areas to avoid the conduit. In some instances, however, the conduit had to be cut and relocated in coordination with the electrical contractor. Major schedule delays were avoided by adding a second shift to cut the floor openings accurately and safely and save many days of electrical rework that would have been necessary.
About R. Baker & Son All Industrial Services
R. Baker & Son All Industrial Services, a Minority and Women-Owned Business Enterprise (M/WBE), in business since 1935, is a premier specialized contractor operating in the United States, Canada, and Puerto Rico, with over one hundred employees and an exemplary safety record (we have been directly involved in six sites that received VPP OSHA Safety Awards). R. Baker & Son is financially strong, with bonding capabilities of over $20 million. Capabilities include industrial and commercial demolition, rigging, machinery- and plant-moving, dismantling, decommissioning, plant and equipment relocation, interior demolition, selective demolition, warehousing, wrecking and razing, millwright, plant reconfigurations, heavy rigging, salvage, environmental services, remediation, decontamination, abatement, and investment and asset recovery.
R. Baker & Son - All Industrial Services
190 Boundary Road
Marlboro, NJ 07746
732-222-3553
Full News Archive
2023
2022
2021
2020
2019
2018
2017
2016
2015
2014
2013
2012
2011
2010
2009
2008