Why CPR and First Aid Training is Critical in Construction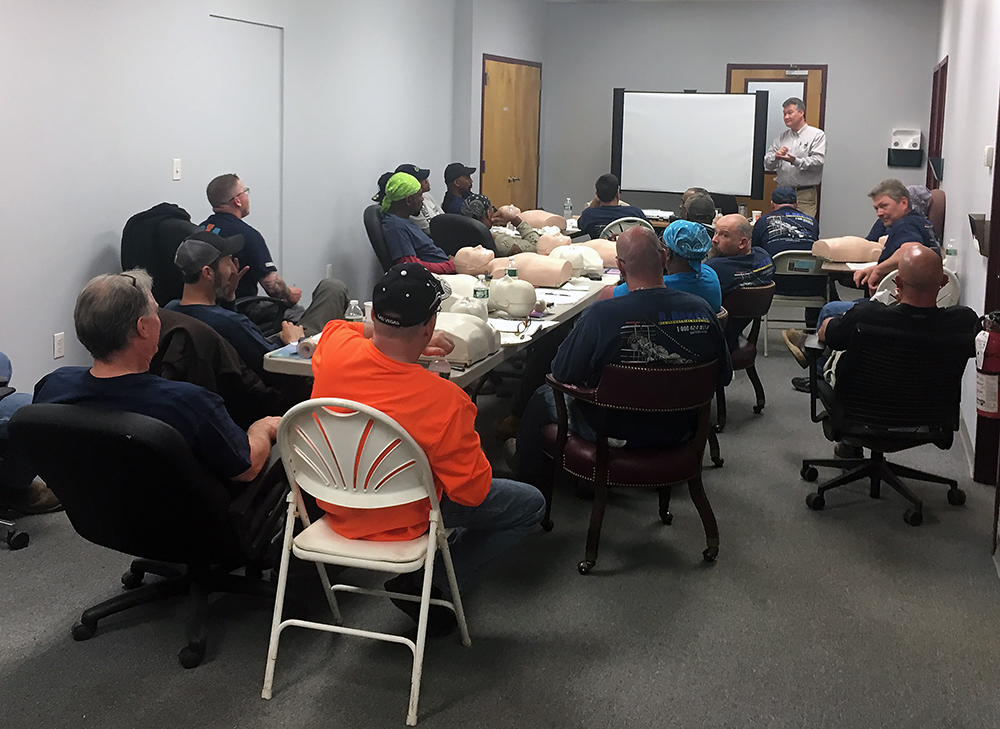 There is no question that having employees who are trained in CPR and first aid has many benefits, first and foremost the fact that it saves lives. But CPR and first aid training can be particularly important in construction and demolition, for several reasons.
First, there are more injuries and fatalities in construction than any other industry due to the nature of the job and its inherent dangers. With the increased likelihood of accidents occurring, there is more necessity for construction and demolition workers to be trained in CPR and first aid.
Another factor that makes CPR and first aid training important in construction is the lack of access. Every minute counts when a worker is severely injured or in cardiac arrest, and first responders may be delayed when responding to a call from a construction site.
When an accident or illness occurs in an office building or factory floor, for example, first responders are generally directed to a precise location where there is ready access to the patient. But on a construction site, with few signs, room numbers, or other identifiers, emergency personnel may have difficulty locating the patient. And, once located, the worker may be difficult to access. They may be on an upper floor with no elevators in operation, or on a demolition job-site where walkways, stairs, or entire buildings may no longer exist. Just a few minutes' delay in reaching an ill or injured worker can make the difference between life and death, which is why it is crucial for construction and demolition workers to be trained in CPR and first aid.
At R. Baker & Son, safety is our number one priority. While OSHA recommends, but does not require, that one or more person be trained in first aid and CPR, such training is a requirement for every demolition worker, rigger, and millwright at R. Baker & Son.
About R. Baker & Son All Industrial Services
R. Baker & Son All Industrial Services, a Service-Disabled Veteran-Owned Business (SDVOB) in business since 1935, is a premier specialized contractor operating in the United States, Canada and Puerto Rico, with over one hundred employees and an exemplary safety record (we have been directly involved in four sites that received VPP OSHA Safety Awards). R. Baker & Son is financially strong, with bonding capabilities over $10 million. Capabilities include industrial and commercial demolition, rigging, machinery- and plant-moving, dismantling, decommissioning, plant and equipment relocation, interior demolition, selective demolition, warehousing, wrecking and razing, millwright, plant reconfigurations, heavy rigging, salvage, environmental services, remediation, decontamination, abatement, and investment and asset recovery.
R. Baker & Son - All Industrial Services
190 Boundary Road
Marlboro, NJ 07746
732-222-3553
Full News Archive
2023
2022
2021
2020
2019
2018
2017
2016
2015
2014
2013
2012
2011
2010
2009
2008