Rigging and Assembling Test Equipment-NJ Processing Facility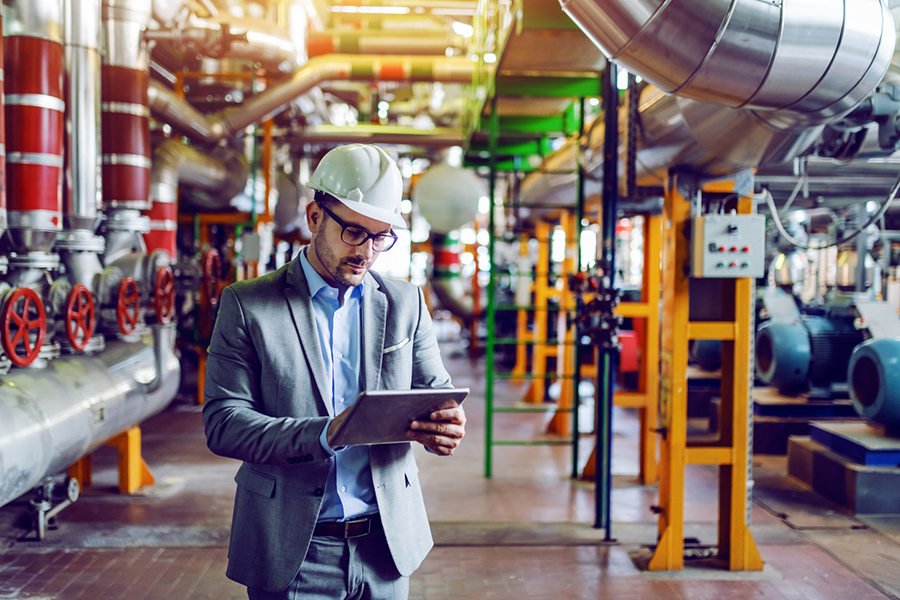 An R. Baker & Son previous client was rapidly growing and had plans to refine and expand their operation. Their R&D test team had been working with several engineering firms to design and test new process equipment on existing products, and R. Baker & Son was brought in to rig, assemble, install, and disassemble the test equipment.
The test protocols required the test equipment to be set in place among existing equipment, piping, and electrical lines set into an open, compact footprint. The Baker team worked with the client's EHS and facilities teams to set safe, efficient project plans in place. Required equipment included a 12,000 lb. forklift, chain hoists, gantries, skates, and Johnson bars.
Because piping, flex hoses, and fittings had been pre-ordered, assembly and installation of the test equipment had to be accurate to 1/8". Once the equipment had been rigged into place, our riggers and millwrights connected all of the mechanical systems together according to detailed design sketches and made several adjustments to piping and conveyor supports as needed. A separate electrical team took care of the power and control requirements.
The product testing plan called for multiple runs with different equipment configurations to determine which would perform best. After each test, the equipment would be flushed, disassembled, and thoroughly cleaned. R. Baker & Son would then reassemble the machinery for retesting in a different setup with various new pumps and instruments.
The entire process was repeated three times and took just over two weeks to complete testing. Once completed, R. Baker & Son reassembled the new equipment into the successful configuration for final testing and startup. The new equipment is now in full operation at the facility, resulting in fewer problems, increased production, and very a satisfied client.

About R. Baker & Son All Industrial Services
R. Baker & Son All Industrial Services, a Minority and Women-Owned Business Enterprise (M/WBE), in business since 1935, is a premier specialized contractor operating in the United States, Canada, and Puerto Rico, with over one hundred employees and an exemplary safety record (we have been directly involved in six sites that received VPP OSHA Safety Awards). R. Baker & Son is financially strong, with bonding capabilities of over $20 million. Capabilities include industrial and commercial demolition, rigging, machinery- and plant-moving, dismantling, decommissioning, plant and equipment relocation, interior demolition, selective demolition, warehousing, wrecking and razing, millwright, plant reconfigurations, heavy rigging, salvage, environmental services, remediation, decontamination, abatement, and investment and asset recovery.
R. Baker & Son - All Industrial Services
190 Boundary Road
Marlboro, NJ 07746
732-222-3553
Full News Archive
2023
2022
2021
2020
2019
2018
2017
2016
2015
2014
2013
2012
2011
2010
2009
2008