Plant Relocation Specialists - R. Baker and Son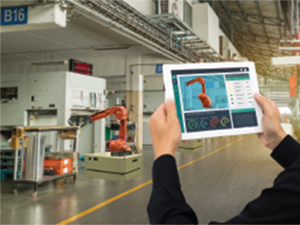 Relocating a plant can be a complex undertaking, one that requires close coordination, meticulous planning, and good communication among contractors, owners, designers, and facility personnel. A poorly-executed plant relocation project can result in runaway costs, prolonged downtime, lost production, and a damaged repu- tation. R. Baker & Son is a long-estab- lished expert in plant relocation that can ensure a smooth and successful transition.
Before any work can begin, a plant relocation contractor must thoroughly understand the intricate web of day-to-day plant operations, including
products and method of production, plant machinery, and utilities. A detailed, multi-phased, coordinated plan is developed to seamlessly ramp down the vacating facility while simultaneously phasing in production at the new plant. Existing equipment is assessed to determine which will be relocated and reused, verifying that it meets local code at the new facility, and whether it will require modification, repair or refurbishment. 3D build- ing information modeling (BIM) of the new facility's mechanical and structural building components is used for planning utility and equipment placement.
Equipment slated for relocation must be meticulously identified, logged, disassembled, match-marked, and readied for shipment, and utility connections and sepa- ration points must be accurately recorded. All structural modifications must be completed at the new facility to accommodate the new equipment. Necessary utility systems, including electrical substations and distribution, IT racks and switches, building automation systems, and process control systems, must be identified, designed and installed to ensure that equipment installation, testing and commissioning can occur without a hitch. In addition to relocating and installing existing equipment, a project may require purchase and installation of new equipment.
R. Baker & Son has performed hundreds of plant relocations across the globe. To find out how Baker can help you plan and successfully execute your plant relocation project, contact us at 732-222-3553.
About R. Baker & Son All Industrial Services
R. Baker & Son All Industrial Services, a Service-Disabled Veteran-Owned Business (SDVOB) in business since 1935, is a premier specialized contractor operating in the United States, Canada and Puerto Rico, with over one hundred employees and an exemplary safety record (we have been directly involved in four sites that received VPP OSHA Safety Awards). R. Baker & Son is financially strong, with bonding capabilities over $10 million. Capabilities include industrial and commercial demolition, rigging, machinery- and plant-moving, dismantling, decommissioning, plant and equipment relocation, interior demolition, selective demolition, warehousing, wrecking and razing, millwright, plant reconfigurations, heavy rigging, salvage, environmental services, remediation, decontamination, abatement, and investment and asset recovery.
R. Baker & Son - All Industrial Services
190 Boundary Road
Marlboro, NJ 07746
732-222-3553
Full News Archive
2023
2022
2021
2020
2019
2018
2017
2016
2015
2014
2013
2012
2011
2010
2009
2008