Substation & Mechanical Selective Demolition: Out With the Old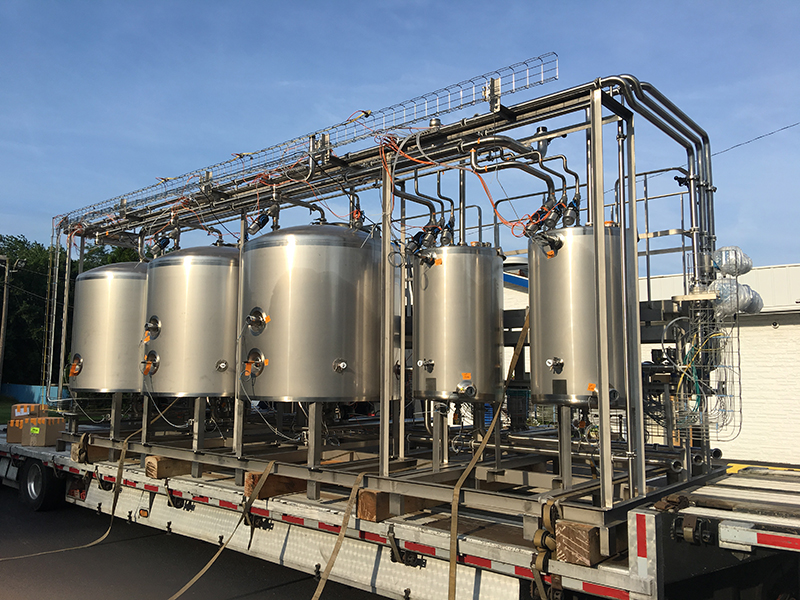 A new pharmaceutical company took over an existing North Jersey facility with plans for major demolition and renovation. Design work began immediately, and long-lead equipment was ordered early on. To meet the aggressive schedule, a parallel selective demolition plan was developed by R. Baker & Son in anticipation of the arrival of the new equipment.
Plans called for a new, larger electrical service requiring removal of an existing substation and installation of a new one. Two existing 600 HP boilers were slated for removal to make way for eight smaller high-efficiency boilers. Four 75-ton chillers, only five years old, were to remain, but aged 100% outside air handlers and associated piping were to be replaced by new recirculating units and required demolition. Because the facility was to be operational for the duration of the project, however, it was necessary for utilities and HVAC systems remain in place until new equipment arrived, at which point R. Baker & Son's portion of the project would need to move forward swiftly. This required a close team effort between the Baker team, electrical and mechanical contractors, and the owner.
The first, and most critical, swap-out was the removal of a 1500 kVA single-ended substation and installation of a 2500 kVA double-ended substation on a newly-enlarged concrete pad. After weeks of planning and preparation, the electrical shutdown began on a Friday night. Following all lockout-tagout procedures, the equipment removal proceeded through the weekend. The new substation was rigged in place on Monday morning, and reconnection began immediately, with a one-week timeframe to get the power back on.
Over the next several consecutive Fridays, R. Baker & Son removed the two existing boilers so the eight smaller boilers could be rigged, set, installed in place, and readied for piping. Finally, the air handlers were removed in a set sequence to keep the cooling system running while the new units were installed. The Baker team performed asset recovery of the boilers and substations for resale allowed the owner to recoup their value and reduce the overall cost of the project.
R. Baker & Son - All Industrial Services
190 Boundary Road
Marlboro, NJ 07746
732-222-3553
http://rbaker.com/selective-demolition.php
Full News Archive
2023
2022
2021
2020
2019
2018
2017
2016
2015
2014
2013
2012
2011
2010
2009
2008