Qualified Riggers vs. Certified Riggers: What is the Difference?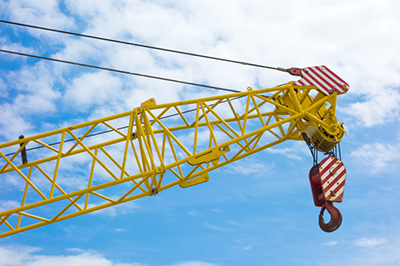 The terms "qualified" and "certified" are often used interchangeably in the rigging industry, but many construction professionals don't know the difference. OSHA standards require that qualified riggers must be used during hoisting activities for assembly and disassembly work, or when workers are within the fall zone and hooking, unhooking, or guiding a load, or connecting a load to a component or structure. However, OSHA does not require that riggers be "certified". So why is it important that a rigger is certified? What exactly do these terms mean?

Qualified Rigger

OSHA only loosely specifies who meets the criteria of a qualified rigger, leaving the final determination up to the employer. A qualified rigger "possesses a recognized degree, certificate, or professional standing, OR who by extensive knowledge, training and experience, can successfully demonstrate the ability to solve problems related to rigging loads". Qualified riggers do not, however have to be certified by accredited organization or third party. Under these criteria, a rigger with extensive hands-on experience, but no formal training or certifications, may be considered a qualified rigger.

Certified Rigger

A certified rigger is a person who has passed stringent written and practical exams related to rigging. Accredited organizations such as NCCCO offer rigger certification testing, as well as many crane and rigging training schools. Most programs offer basic, intermediate, and advanced certifications. Advanced-certified riggers generally have substantial rigging experience and have completed master rigger courses and training.

R. Baker & Son All Industrial Services has been offering rigging and demolition services since 1936. Our impressive in-house team of rigging professionals, one of the best in the industry, is comprised of highly-experienced, qualified and intermediate-to-advanced-certified riggers, master riggers, and engineers, and our rigging equipment is state-of-the-art. R. Baker & Son can handle industrial, pharmaceutical, and commercial rigging projects of nearly any size and complexity.
R. Baker & Son
1 Globe Court
Redbank, NJ 07701
732-222-3553
Facebook: https://www.facebook.com/Demolition.Rigging

Full News Archive
2023
2022
2021
2020
2019
2018
2017
2016
2015
2014
2013
2012
2011
2010
2009
2008