Scrap Metal Prices Are On The Rise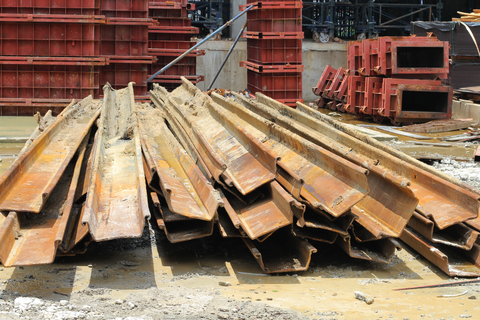 It's demolition time - scrap metal prices are way up and demolition costs have expectantly come down. There has never been a better time for you to get that demolition project out of the drawer and onto the table.
New tariffs on steel and aluminum imported into the U.S. are likely to keep increasing the domestic metal prices that have already been on a tear. Scrap metal prices have risen sharply for ferrous and nonferrous metals alike. Scrap metals such as steel, copper, aluminum, stainless steel, brass, nickel, HMS and many others can pay significant yields to help finance part or all of your next demolition project. In some cases, scrap metal value and equipment asset recovery can more than cover the cost of the demolition project.
R. Baker & Son trusted to obtaining maximum scrap metal value for our clients, for over 80 years. We can accurately separate, test and weigh your scrap metal to ensure you are getting paramount value. Of course, besides the financial incentives, you want to be sure you are hiring the best quality demolition contractor trained in every facet of safety.
We Call It The Baker Best-
Best in Safety,
Best in Expertise,
Best in Reliability and
Best in Value.
About R. Baker & Son All Industrial Services

R. Baker & Son All Industrial Services, a Service-Disabled Veteran-Owned Business (SDVOB) in business since 1935, is a premier specialized contractor operating in the United States, Canada and Puerto Rico, with over one hundred employees and an exemplary safety record (we have been directly involved in four sites that received VPP OSHA Safety Awards). R. Baker & Son is financially strong, with bonding capabilities over $10 million. Capabilities include industrial and commercial demolition, rigging, machinery- and plant-moving, dismantling, decommissioning, plant and equipment relocation, interior demolition, selective demolition, warehousing, wrecking and razing, millwright, plant reconfigurations, heavy rigging, salvage, environmental services, remediation, decontamination, abatement, and investment and asset recovery.
R. Baker & Son - All Industrial Services
190 Boundary Road
Marlboro, NJ 07746
732-222-3553
http://rbaker.com/
Full News Archive
2023
2022
2021
2020
2019
2018
2017
2016
2015
2014
2013
2012
2011
2010
2009
2008