Demolition Teams Critical in Disaster Response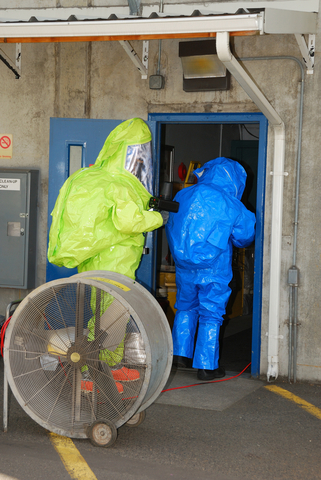 When disaster strikes, whether natural or man-made, demolition contractors are often called to duty to take down unsafe structures and remove debris. Demolition of structurally unsound buildings and debris removal is usually complicated by the presence of hazardous materials like asbestos, PCBs, lead, and other substances, so it is essential that contractors are HAZWOPER-trained and highly experienced in disaster response.
Demolition contractors can play a role not only in post-disaster cleanup, but as part of a First Response team. Demolition teams can aid in identifying and mitigating dangerous materials and conditions that can pose a multitude of health and safety hazards to help free trapped victims in the immediate aftermath of a disaster. Qualified contractors come equipped with sophisticated demolition equipment, specialized safety equipment, thorough knowledge of physical and mechanical aspects of structures, experience in handling and removing large amounts of debris, and in-depth hazmat training.
Besides the instability of unsound structures and piles of debris, other health and safety hazards at a disaster site include combustible or explosive gases, asbestos-containing materials, airborne asbestos and lead dust, mold and bacteria, the release of hazardous substances from storage tanks. With over eight years in the demolition industry, R. Baker & Son All Industrial Services has responded to numerous disasters. All demolition management and field personnel are fully trained and certified in disaster response, undergoing 40 to 60 hours OSHA training and Hazardous Waste Operations and Emergency Response (HAZWOPER) training, as well as extensive training and certification in confined space entry, emergency response, first aid, and CPR.
R. Baker & Son - All Industrial Services
1 Globe Court
Red Bank, NJ 07701
732-222-3553
http://www.rbaker.com


Full News Archive
2023
2022
2021
2020
2019
2018
2017
2016
2015
2014
2013
2012
2011
2010
2009
2008