Demo Project Bid Leveling Sheets Can Make All the Difference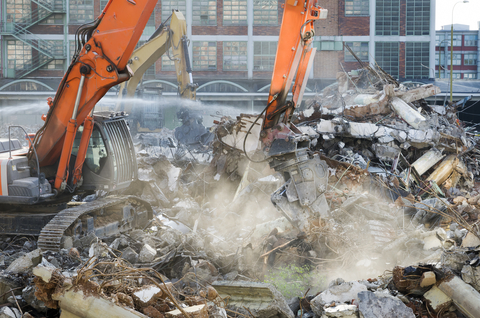 One of the keys to a successful demolition or selective demolition project outcome is the development and use of a checklist during the bidding process known as the leveling sheet. The leveling sheet defines the scope of the project in minute detail, spelling out exactly what is included or excluded in each demolition contractor's proposal and effectively leveling the bids for a fair comparison. Without a leveling sheet, items can go unidentified, leading to an array of problems, change orders, delays, finger-pointing, and all-around hard feelings between client and contractor.
Leveling sheet specifications on a demolition project might include:
Will demolition equipment used be battery operated or diesel?
Environmental hazards such as asbestos, lead paint, or old tanks – will they be remediated, and how?
Is the project union or non-union, and what are the working hours? Will there be second and third shifts?
Will dust and vibration be limited to specific hours?
Asset recovery – are there items of value such as copper wire or salvageable equipment that can offset project costs?
Will the demolition contractor use subcontractors to perform electrical, plumbing or mechanical aspects of their project?
Does the demolition project include specific safety items such as ISNetworld, VPPP, HAZWOPER, etc.?
Using a leveling sheet to identify what is included or excluded on any demolition or select demolition project can ensure that equipment and services are purchased wholesale from the outset, not at retail prices after the fact. Doing your homework can save a lot of money and streamline your demolition project.
R. Baker & Son - All Industrial Service
1 Globe Court
Red Bank, NJ 07701
http://www.rbaker.com
Full News Archive
2023
2022
2021
2020
2019
2018
2017
2016
2015
2014
2013
2012
2011
2010
2009
2008