Rigging of Modular Prefab Pharmaceutical Plants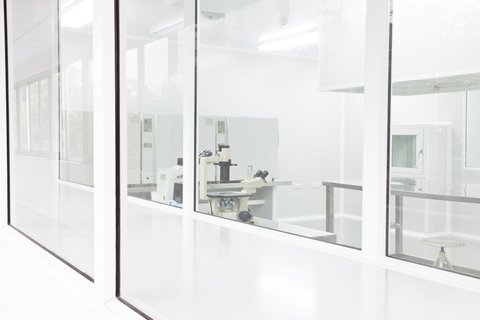 Installation of prefabricated modules is becoming increasingly common in the pharmaceutical industry. R. Baker & Son has been instrumental in offloading, rigging, setting in place and connecting numerous modular pre-fabricated pharmaceutical manufacturing facilities.
Modular pharmaceutical plants are comprised of pre-engineered units that are constructed off-site and test-run under controlled conditions while exacting on-site preparation of the facility takes place. Once completed, the modules are shipped to the construction site and carefully rigged into the structural compartments. Installation of the structure's process and utility systems must be precise to ensure quick, problem-free rigging, assembly, commissioning and validation of the modular plant. Advantages of this type of construction are improved quality, better cost control, and significant reduction in project completion time.
R. Baker & Son has been a key player in the rigging and installation of numerous modular pharmaceutical facilities. While the rigging is usually a relatively smooth process on these projects, complications and challenges due to interface issues between modules and the structure are not uncommon, which is why a first-rate rigging plan and a highly experienced contractor like R. Baker & Son are vital to the success of these projects.
R. Baker & Son - All Industrial Services
190 Boundary Road
Marlboro, NJ 07746
732-222-3553
Full News Archive
2023
2022
2021
2020
2019
2018
2017
2016
2015
2014
2013
2012
2011
2010
2009
2008