Plant Relocation and Reconfiguration Services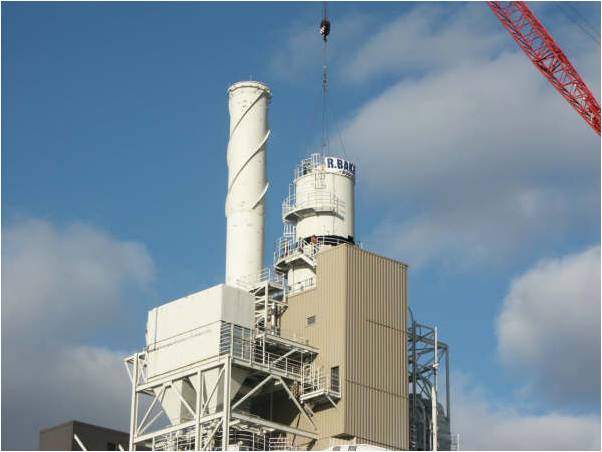 R. Baker & Son All Industrial Services provides a complete turn-key service for every stage of industrial and commercial plant relocation, from dismantlement and relocation plan development to match marking, heavy machinery moving, rigging, relocation, re-installation and start up. With our vast experience and our utilization of the latest technologies, equipment and techniques, R. Baker & Son can quickly, seamlessly and safely handle your relocation project from start to finish. We have performed everything from the relocation and machinery moving of a few pieces of equipment to the relocation of an entire line of an industrial plant. We have the ability to move machinery and equipment on a global basis. Some examples include moving equipment from Puerto Rico to the United States and also equipment from the US to India. See our list of example plant relocation projects at http://www.rbaker.com/plant-relocation-services-contractor.php
PLANT RELOCATION AND DISMANTLING SERVICES
Our services include:
Total Plant, Manufacturing or Process Line Relocations
Total Plant Dismantlement
Match Marking and Transportation
Demolition (Total as well as Selective)
Equipment Salvage and Used Equipment Sales
Electrical, Mechanical and Piping Disconnects and Reconnects
Plant Reconfigurations
Heavy Machinery and Equipment Moving and Re-Installation
Please contact us for an estimate, quotation or bid.
About R. Baker & Son All Industrial Services
R. Baker and Son All Industrial Services is the premier specialized contractor for dismantlement, decommissioning and demolition in the United States, Canada and Puerto Rico. The Service-Disabled Veteran-Owned Small Businesses (SDVOSB) has been in business since 1935, has over 100 employees, an exemplary safety record (We have been directly involved in four (4) sites that received VPP OSHA Safety Awards) and is financially strong (bonding capabilities over $10 Million). Capabilities include total plant and facility dismantlement, decommissioning, demolition, plant relocations and re-installations as well as heavy equipment rigging and machinery moving, millwright services and onsite concrete crushing.
Corporate Contact Information
R. Baker & Son All Industrial Services
1 Globe Court
Red Bank, NJ 07701
Phone: 732-222-3553
Fax: 732-450-0311
Contact: Damon Kozul, PE, CHMM
dkozul@rbaker.com
Website: http://www.rbaker.com
Full News Archive
2023
2022
2021
2020
2019
2018
2017
2016
2015
2014
2013
2012
2011
2010
2009
2008