Site-Specific Safety Plan - SSSP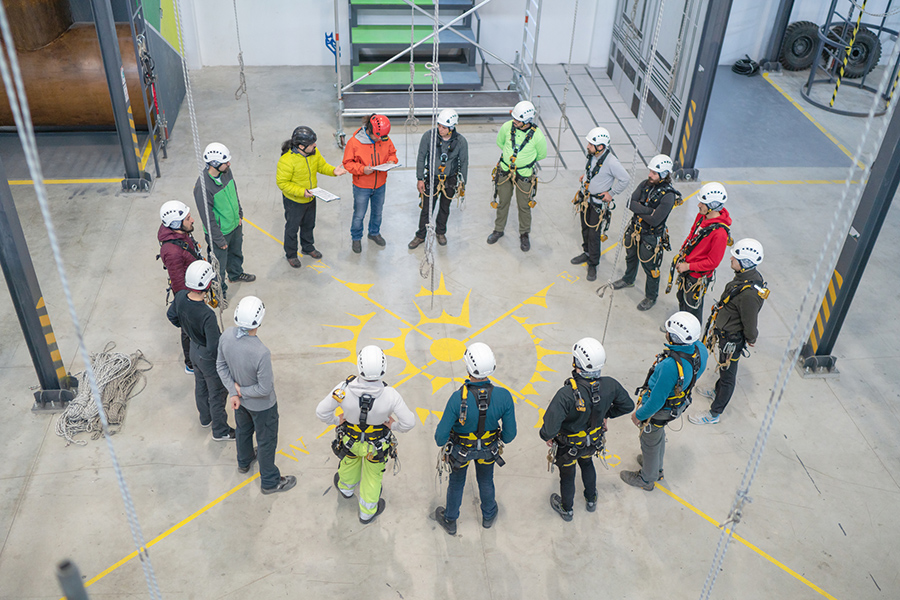 A site-specific safety plan (SSSP) is an agreement that addresses project-specific safety concerns and challenges and how to manage them. It serves as a communication tool between involved contractors to ensure safe working conditions and to protect the job site and environment. SSSPs are commonly used on projects performed by R. Baker & Son that include rigging, demolition, dismantling, decommissioning, plant relocation, and more.
The primary function of a site-specific safety plan is to alert workers to existing and potential hazards and outline the necessary work and safety procedures. Since every project is unique, hazards such as confined spaces, use of cranes during rigging, and various safety concerns that arise during construction and demolition projects will vary from site to site. Work conditions should be constantly monitored and the SSSP should be amended as needed as working conditions evolve and new hazards arise.
Site-specific safety plans are developed by identifying project dangers through an assessment of the scope of work, as well as the tools, equipment, and materials required. The SSSP should outline policies, procedures, and control measures to eliminate or mitigate the hazards in accordance with local, state, and federal regulations. A typical SSSP may include fencing procedures, fall protection, fire and explosion hazards, lockout/tagout, and specialized PPE. They may also include job hazard analyses (JHA), which drill down to focus on specific requirements for individual project tasks.
The success of a site-specific safety plan hinges on consistent worker training and strict observation of the outlined procedures. R. Baker & Son conducts regular toolbox talks with rigging and demolition teams incorporating SSSP procedures, and frequently attends safety meetings with other project-involved trades. During SSSP meetings, workers are made aware of emergency medical procedures, emergency phone numbers, and procedures for transportation to nearby medical facilities.
About R. Baker & Son All Industrial Services
R. Baker & Son All Industrial Services, a Service-Disabled Veteran-Owned Business (SDVOB) in business since 1935, is a premier specialized contractor operating in the United States, Canada and Puerto Rico, with over one hundred employees and an exemplary safety record (we have been directly involved in four sites that received VPP OSHA Safety Awards). R. Baker & Son is financially strong, with bonding capabilities over $10 million. Capabilities include industrial and commercial demolition, rigging, machinery- and plant-moving, dismantling, decommissioning, plant and equipment relocation, interior demolition, selective demolition, warehousing, wrecking and razing, millwright, plant reconfigurations, heavy rigging, salvage, environmental services, remediation, decontamination, abatement, and investment and asset recovery.
R. Baker & Son - All Industrial Services
190 Boundary Road
Marlboro, NJ 07746
732-222-3553
http://rbaker.com/index.php
Full News Archive
2023
2022
2021
2020
2019
2018
2017
2016
2015
2014
2013
2012
2011
2010
2009
2008