Dismantling Clean and Green with R. Baker and Son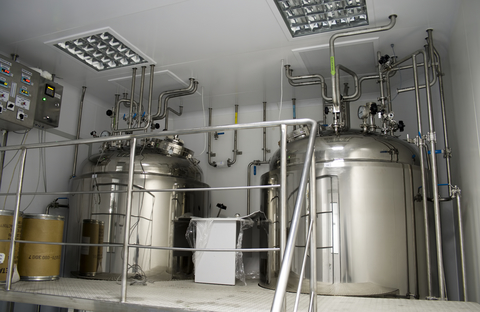 Dismantling projects pose distinctly different sets of challenges depending on the industry. On pharmaceuticals projects, biological and chemical contaminants must be eliminated before dismantling can begin.

Pharmaceutical plants contain a variety of areas and equipment that may contain hazardous substances, growths, or residues. Epoxy countertops, sinks, fume hoods, biosafety cabinets, autoclaves, etc., can be found in laboratories. Process suites, which can differ widely depending on their function, may contain process piping, tanks, isolators, lyophilizers, downflow booths, and various others. Plant owners, contractors, process managers, industrial hygienists, and environment service providers must work together to identify areas and items that require cleaning and/or decontamination.

Once familiarized with the facility and its processes, the industrial hygienist will conduct thorough testing for contaminants and prescribe the precise decontamination process that must occur. This is done not only to ensure environmental and worker safety, but also to ready fixtures and equipment for reuse or resale. Decontaminated areas are then retested by the industrial hygienist and verified ready for dismantlement. Because work scope can sometimes change as a project progresses, continued teamwork among plant owners, industrial hygienists, and project contractors is essential to ensuring that newly identified problem areas are promptly tested and remediated before dismantlement.

R. Baker & Son All Industrial Services, as a multifaceted contractor whose specialties include both dismantling and environment services, can perform both the remediation of the facility as well as the dismantlement. Our dismantlement services include: decommissioning of equipment, rigging and match marking, machinery moving and transportation, plant relocation, reinstallation and millwright services, and asset recovery, and equipment resale. Environmental services include: surface cleaning, pipeline cleaning and pigging, column and vessel cleaning, tank cleaning, line flushing and first line breaks, HVAC and duct cleaning, non-ACM insulation removal, HEPA vacuum services, and power washing and steam cleaning of pipes and equipment.
R. Baker & Son - All Industrial Services
190 Boundary Road
Marlboro, NJ 07746
732-222-3553
http://www.rbaker.com

Full News Archive
2023
2022
2021
2020
2019
2018
2017
2016
2015
2014
2013
2012
2011
2010
2009
2008