Hats Off To Mechanics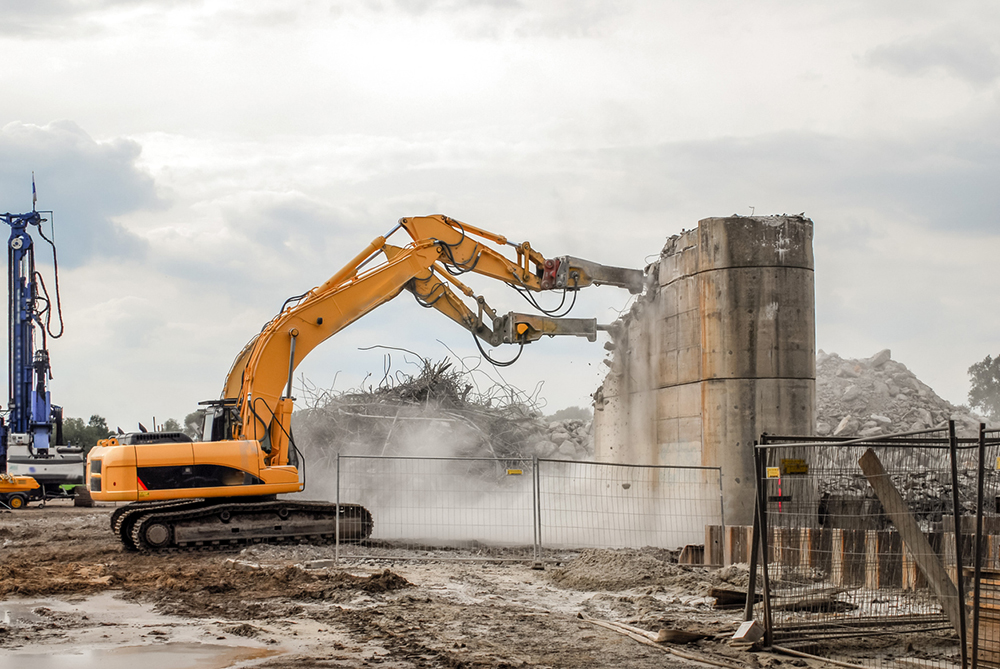 There are various pieces of machinery that provide the muscle for demolition and rigging projects, from large cranes and excavators to smaller equipment like skid steers, scissor lifts, articulating boom lifts, and lulls, as well as pneumatic hammers, welding equipment, generators, compressors, etc. R. Baker & Son employs an expert team of diesel and combustion engine mechanics, technicians, millwrights, and electricians that regularly inspect, maintain, service, and fuel this essential equipment to ensure its safety, availability, and top performance.
Having an arsenal of rigging and demolition equipment standing at the ready for any project that comes up is one of our greatest strengths, as is the readiness of our maintenance and repair team to report to any job site that requires their services to get malfunctioning equipment back up and running. This ensures that equipment breakdowns are rectified as soon as possible and don't turn into costly downtime events.
Though they don't often work in the spotlight, these team members provide the backbone that keeps R. Baker & Son job sites running smoothly. Hats off to our crack team of mechanics, technicians, millwrights, welders, technicians, and electricians for a job well done.
About R. Baker & Son All Industrial Services
R. Baker & Son All Industrial Services, a Minority and Women-Owned Business Enterprise (M/WBE), in business since 1935, is a premier specialized contractor operating in the United States, Canada, and Puerto Rico, with over one hundred employees and an exemplary safety record (we have been directly involved in six sites that received VPP OSHA Safety Awards). R. Baker & Son is financially strong, with bonding capabilities of over $20 million. Capabilities include industrial and commercial demolition, rigging, machinery- and plant-moving, dismantling, decommissioning, plant and equipment relocation, interior demolition, selective demolition, warehousing, wrecking and razing, millwright, plant reconfigurations, heavy rigging, salvage, environmental services, remediation, decontamination, abatement, and investment and asset recovery.
R. Baker & Son - All Industrial Services
190 Boundary Road
Marlboro, NJ 07746
732-222-3553
Full News Archive
2023
2022
2021
2020
2019
2018
2017
2016
2015
2014
2013
2012
2011
2010
2009
2008